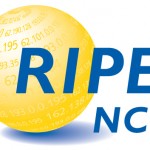 RIPE have announced that the 1000th LIR has signed up for RPKI.
Considering that only a few months ago there was a distinct possibility that RPKI would be halted entirely in the RIPE region this milestone is of extra significance.
Resource Certification offers LIRs validatable proof of holdership. In addition, it allows LIRs to make cryptographically verifiable statements about which Autonomous Systems are authorised to originate the IP prefixes they hold. The toolset developed by the RIPE NCC to validate and use this data has been downloaded hundreds of times in the last months and is actively used by many organisations to make better BGP routing decisions.
You can find out more about RIPE's RPKI work here