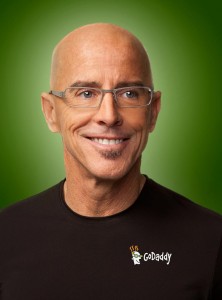 GoDaddy's new CEO, Blake Irving, has started blogging.
It's a bit of a tradition with GoDaddy's CEOs to blog, though the company's first CEO, Bob Parsons, was by far the most flamboyant to date.
Irving's predecessor, Warren Adelman, also blogs from time to time, but hasn't posted anything since 2011.
Blake Irving's blog so far only has a handful of posts, but he appears ready to commit to blogging on a regular basis. What's he going to write about?
According to his first full post (his first couple were more "bites") it'll be a mix of GoDaddy related content and technology and related topics.
Whether he'll have the time to blog regularly or not remains to be seen. It'd also be interesting to see whether he posts his own content or outsources the writing to someone else, as does happen with many companies.
So Blake, welcome to the blogosphere. You're a few years late to the party, but it's never too late to start and it looks like you've been busy doing other things – like running a very large company!