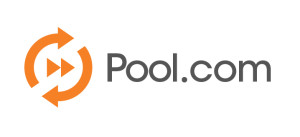 Pool.com have won another contract to run the auctions for شبكة.(dot Shabaka).
They made the official announcement earlier today. They've also been chosen by DNS Belgium as mentioned recently.
Here's the full release:
NEWEST OF NEW gTLDs NAMES POOL.COM AS AUCTION SERVICES PARTNER 'شبكة.' Accelerates to Market on Strength of Proven, Leading Platform Ottawa, Ontario (Dec. 11, 2013) — As new Internet domain name registries move from business plan to reality, attention now turns to marketing and sales. The newest of the new gTLDs, 'شبكة.' (translates to .web in English) has turned to Pool.com and its auction services platform to help accelerate the introduction of this new corner of the Internet. Partnering with Ottawa, Canada-based Pool.com to manage the efficient distribution of 'شبكة.' domain names when there are multiple potential registrants, gives the registry access to market-leading experience, the ability to handle high volume/high contention domain name auctions and deploy tools to make management of the bidding process more effective. "Auctions are the best way to resolve contending applications during the introduction of new top-level domains," said Pool.com CEO Richard Schreier. "They offer open access, quickly set true market value for web addresses, ensure the name space will draw real users and give the registry the resources to continually invest in technology and services." Pool.com's track record of success in delivering these benefits and in local languages was key to their selection, said Yasmin Omer, General Manager of dotShabaka Registry. Specifically, she cited Pool.com's work in support of DotAsia's auctions for both ASCII and IDN .asia domain names, handled in seven different local languages. More recently Pool.com's auction platform has helped support .sx (the country code of St. Maarten) and CoInternet's re-launch of .co, which, according to Mr. Schreier, allows businesses and individuals to brand themselves online with memorable domain names even shorter than .com. "As the world's first borderless Arabic new Top-Level Domain we intend to provide Arabic speaking Internet users with even more alternatives," Ms. Omer said. She added that ARI Registry Services, a leading provider of Registry services within the new Top-Level Domain program, is providing total technical support for 'شبكة.'. "The pair – ARI Registry Services and Pool.com – helps make us a winning team," she said. As part of the deal, Pool.com will provide the platform and technology to conduct the auctions. It will also provide advice and counsel to manage the process for maximum market effect. Under terms of the deal, Pool.com will offer services in support of the registry's premium names strategy, promote the mandatory "Sunrise" (for trademark holders) period and the "Landrush" that begins open registration. It will all be done on a web services platform that reflects the look and feel of 'شبكة.' (http://www.dotshabaka.com/) Additionally, this comprehensive auction platform gives accredited registrars full access to auction information to help manage the experience end-to-end for their customers. The result, said Mr. Schreier, will be a stronger sales channel for 'شبكة.'. Pool.com is currently either under contract or in negotiation to provide auction services to other, new gTLDs. Those announcements will be made as the registries sign their agreements with ICANN, the Internet Corporation for Assigned Names and Numbers, the organization managing the approval process.