It's not often that I get to write about Irish companies investing in domain names, but apparently today is the day ..
Silicon Republic and other outlets are reporting on the acquisition of teamwork.com by Cork company Digital Crew for €500k.
They're quoting Digital Crew's Peter Coppinger on the timeline for the acquisition:
"Negotiations took over two years and this is the first time that the domain 'teamwork.com' will actually be used, having remained dormant since it was acquired by the original owner in 1999," explained TeamworkPM chief executive Peter Coppinger.

"The purchase of Teamwork.com was one of the biggest domain sales worldwide last year and we believe it to be one of the most expensive ever purchased by an Irish company.

"We are 100pc confident that the investment will pay for itself in no time as we expand our product range and improve marketing under the new brand," Coppinger said.
At $675k the purchase would put it in the top 10 of known sales for 2013. According to DNJournal's charts it would put it around number 7: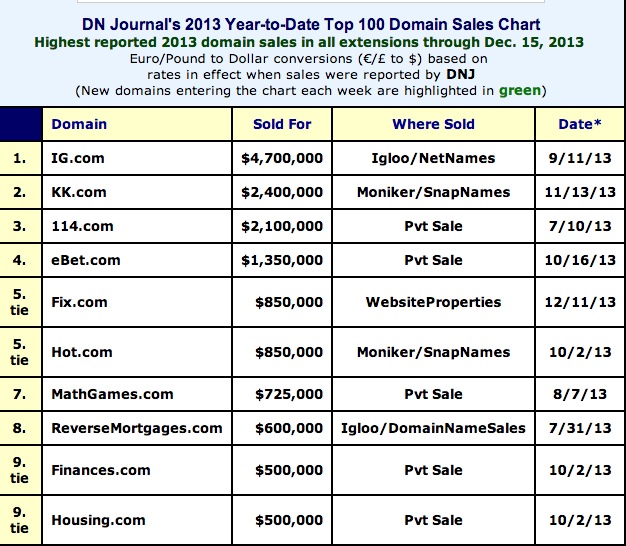 The transaction appears to have been concluded towards the end of October last year when the whois data for the domain was updated.
The previous registrant appears to be Alexander (Alex) Lerman who apparently specialises in generic domains.
It'll be interesting to see if this acquisition inspires other Irish companies to start taking domain names more seriously!