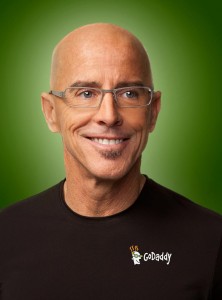 GoDaddy's CEO, Blake Irving, will be doing a Reddit AMA (ask me anything) this Thursday, April 24th.
Irving's AMA will start at 0930 PST, 1630 UTC or 1730 IST
Reddit AMAs have featured pop stars, movie stars, porn stars and a wide variety of other celebrities and you can literally ask them anything you want.
Whether you'll get a "good" answer or not is another matter entirely.. However, having seen Blake Irving speak I suspect he'll be pretty frank.
https://www.facebook.com/photo.php?fbid=10152004477271861&set=a.44801216860.67650.552981860&type=1&stream_ref=10