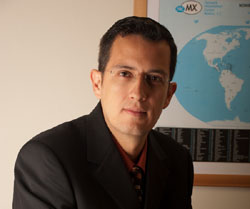 The .mx registry announced a couple of days ago that their CEO, Oscar Robles, would be stepping down.
This morning LACNIC announced that Robles had been appointed as Executive Director.
It's interesting to see someone like Robles, who has a lot of experience in the "names" space moving to "numbers". Of course Nic Mexico does a lot more than simply handling the .mx ccTLD, but also handles a variety of other digital activities in Mexico.