Last week most of the hosting and domain name industry was in Rust, Germany for WHD.global. During the event i2Coalition and Eco worked together on several sessions and also signed a new MOU. Details below.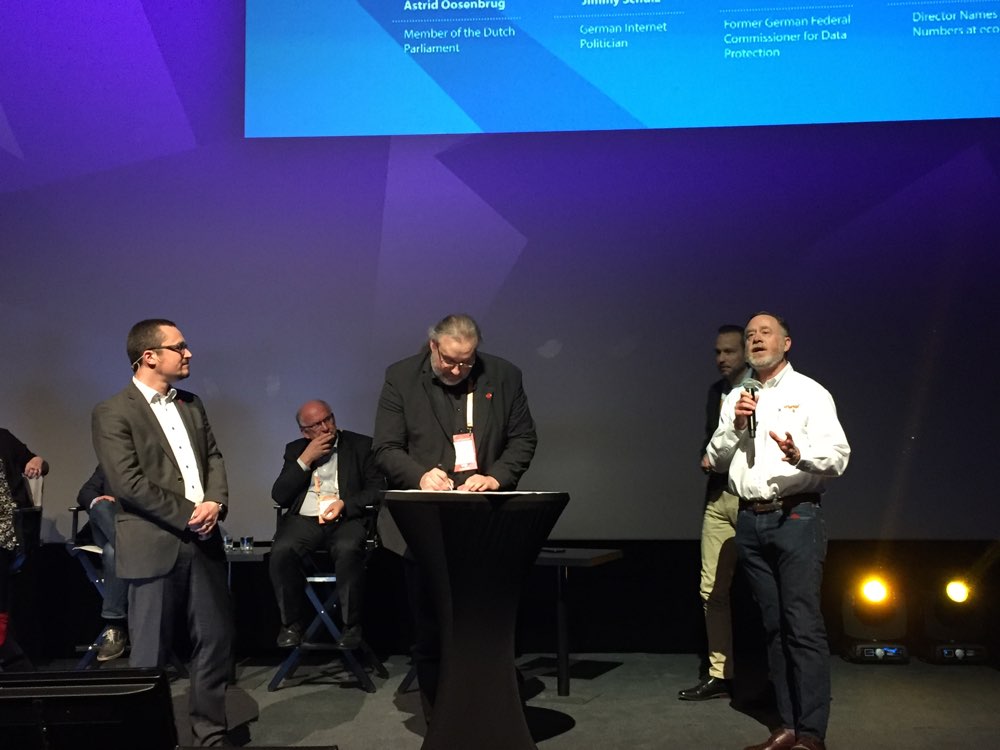 Here's the full release:
Leading Internet Associations Strengthen Cooperation

eco Internet Industry Association e.V. , Europe's largest Association serving the interest of the Internet Industry with more than 1.000 members from more than 60 countries and the Internet Infrastructure Coalition (i2Coalition), a rapidly growing association with 100+ of the largest and most influential members in the Internet infrastructure industry, plan to intensify their longstanding co-operation.

They chose to publicly sign a Memorandum of Understanding at World Hosting Days (www.whd.global). The venue is no coincidence since the conference is the world´s largest hosting event with more than 6.500 attendees. Klaus Landefeld, Member of the Board at eco Association commented: "We want it to be known to all those running the technical infrastructure of the Internet that they can rely on our organizations to take care of their interests when it comes to Internet Governance and regulatory matters on both sides of the Atlantic." David Snead, i2Coalition's Board Chair added: "There are many areas of joint interest where our collaboration will be to the benefit for all those we represent."

The co-operation shall cover areas such as fighting abuse, policy making and awareness raising. The organizations have been working together successfully already in the context of the IANA Stewardship Transition, The Messaging Malware and Mobile Anti-Abuse Working Group (M3AAWG), and the Internet Service and Providers and Connectivity Providers Constituency at ICANN.

About i2Coalition
The Internet Infrastructure Coalition (i2Coalition) ensures that those who build the infrastructure of the Internet have a voice in global public policy Founded in 2012 by a diverse group of Internet infrastructure companies, the i2Coalition is the leading voice for web hosting companies, data centers, registrars and registries, cloud infrastructure providers, managed services providers and related tech organizations. The continued growth of the Internet's infrastructure is essential to the global economy, and i2Coalition fulfills a vital role of protecting innovation in the Internet's infrastructure, worldwide.

About eco
eco (https://international.eco.de), with more than 1000 member companies, is the largest Internet industry association in Europe. Since 1995, the eco Association has been instrumental in the development of the Internet in Germany. eco develops markets, promotes technology, forms frameworks and represents the interests of members in politics and international committees. In the Competence Network, important specialists and decision makers of the Internet industry are represented, and current and future Internet topics are driven forward. Special eco services help to make the market more transparent for providers and users. Our seal of approval ensures quality standards; our consultations for members and our services for users provide support in questions of legality, security and youth protection.