A few days after going offline gab.com is back.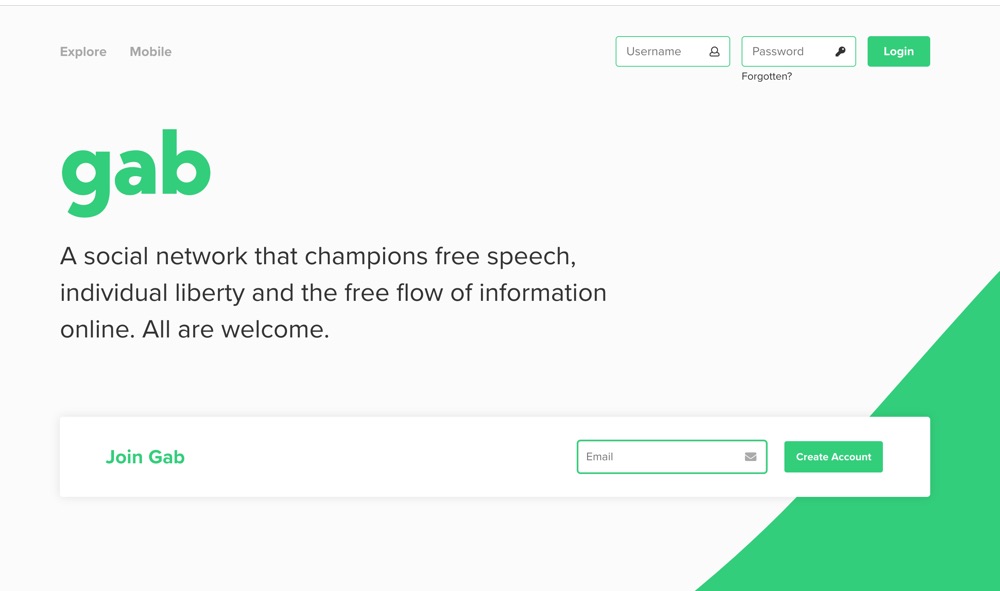 The domain was booted by GoDaddy a few days ago and then switched to Uniregistry. Somehow, and this isn't clear to me, the domain then moved again onto Epik. Epik did not simply accept the domain transfer, but actually seem to be welcoming it with open arms.
Wired have a good piece covering the site and domain and how it has ended up moving providers. As the Wired article notes, the current hosting provider for the site is unknown, as the site is using CloudFlare, which hides the underlying hosting details including the IP addresses.
Bottom line – most service providers have no interest in providing the site with service, which is why many have stopped providing services to it.
The site claims to be a champion of "free speech", but apparently this tilts more towards the right-wing extremism that can easily overstep the boundaries between free speech and incitement to hatred.