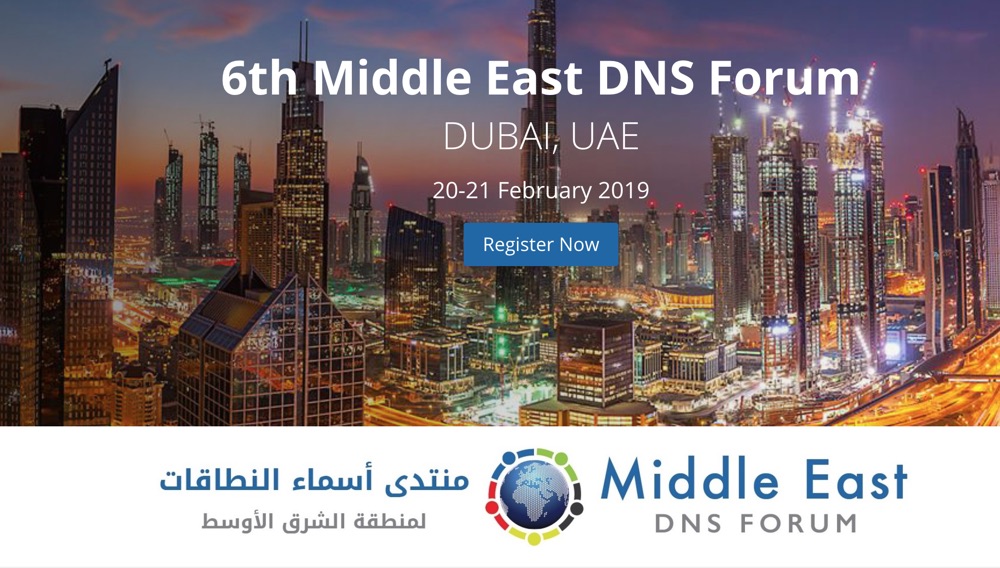 The 2019 edition of the Middle East DNS Forum will be held in Dubai on February 20th and 21st 2019.
The event will take place at the same time as APTLD 75, so some of the sessions will be shared.
Topics on the agenda for the 2019 event include:
GDPR
New TLDs
internationalised domains and universal acceptance
IPv6
Root server system
DNS Abuse
Emerging trends and future technologies and how they'll potentially impact the DNS
While the event is free to attend registration is required.