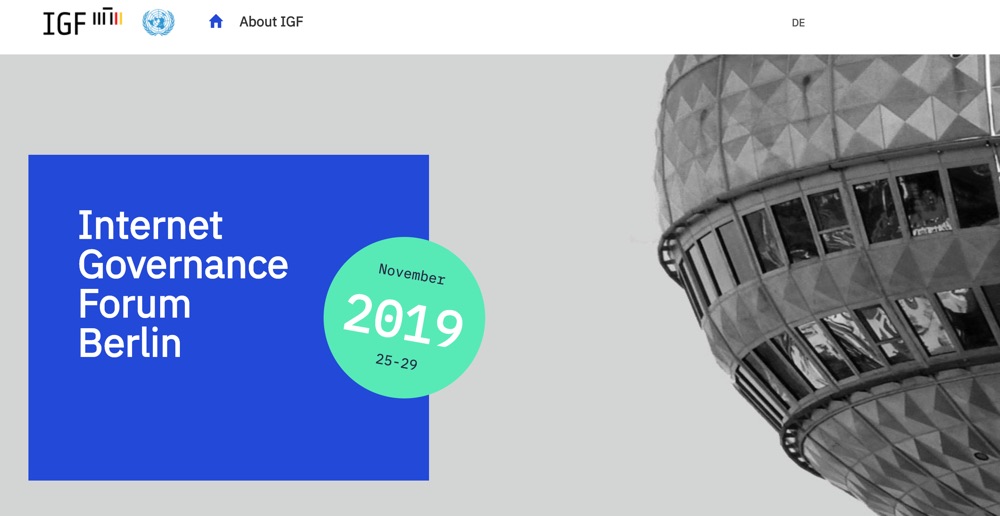 The 2019 IGF will be held in Berlin, Germany from November 25th to November 29th.
This year's event is being hosted by the German government and will take place in the Estrel Congress Centre.
The local host is using a .berlin domain name for the event site, which is available in both German and English.
Attendance at IGFs is free, but registration is compulsory, as they're organised under the auspices of the UN. The schedule won't be announced for another couple of months, so keep an eye on the official site for updates. Registration generally opens 2 or 3 months prior to the event.
The event's Twitter account is here.
The venue is a hotel, but their cancellation policy is rather restrictive (you'll lose 90% of the fee!), but there are plenty of other hotel options in Berlin around the venue.