Choosing a domain name for your business is important. Some companies end up with pretty awful domain names and end up switching to "better" ones after they've been in business for a while.
One startup from Sweden (?) is offering an AI based service for lawyers.The service is aimed at assisting lawyers in drafting contracts and other legal documents. And they've chosen a really nice domain name for it: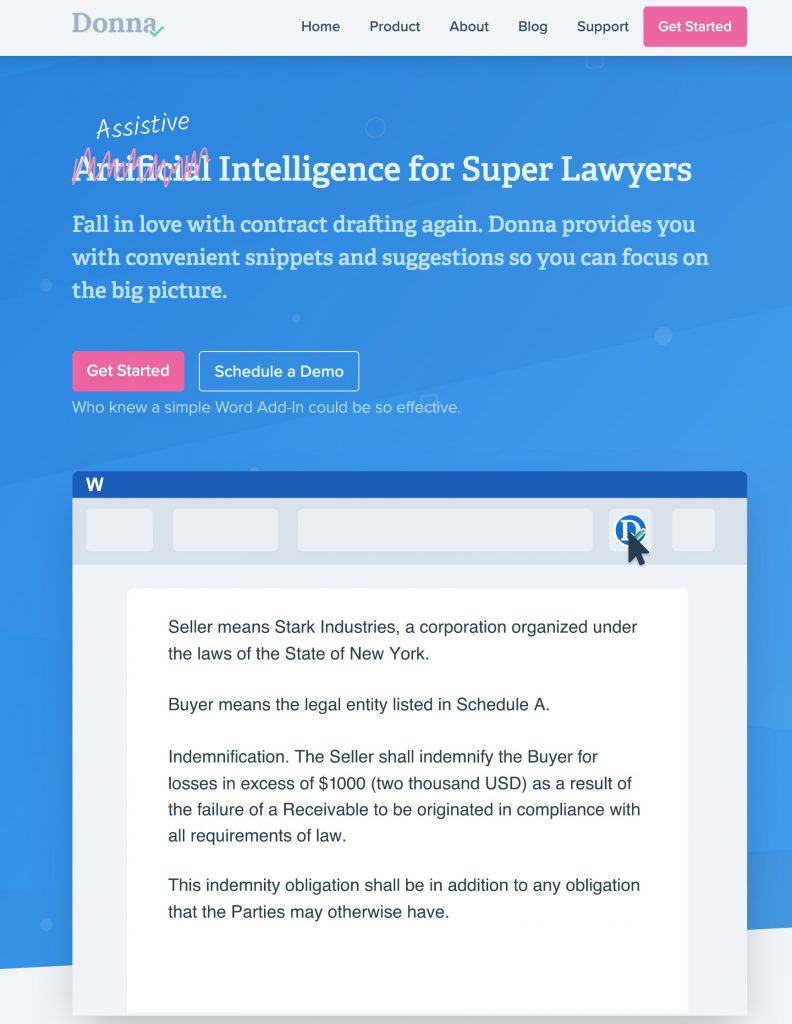 Obviously .legal is aimed at the legal profession, but what about "Donna"?
Donna is, we assume, inspired by the character of Donna Paulsen from the US TV show "Suits" where she was played by Sarah Rafferty.
It's a fun domain choice and multiple people have shared it with me over the last couple of weeks as they know I love the TV show and am a tad addicted to domains!