While the launch of the .gay top level domain may have been delayed due to COVID-19 the team over there has been working away behind the scenes.
Several household names have either activated or are in the process of launching sites and other services using some of the first .gay domain names.
But the one that caught my eye was Atari.
They're a global brand, so it'll be interesting to see what they'll do with Atari.gay when it launches.
For now it's just a holding page, but it is teasing us with a promise of more: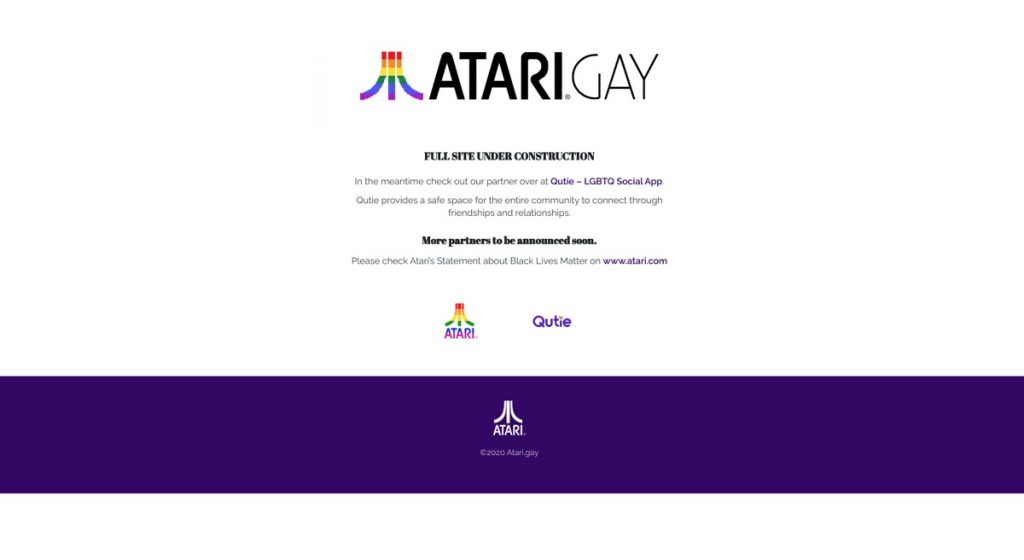 Other companies and people, such as George Takei, have started using their domains to point to existing content, which is of course perfectly valid, but it's always more interesting to see an original site or service attached to a domain name. Takei, for example, is pointing George.gay at some of his existing LGBT content.
The .gay domain extension will go into general availability on September 16th 2020.
(If you're interested in registering a .gay domain name we'll be offering them)