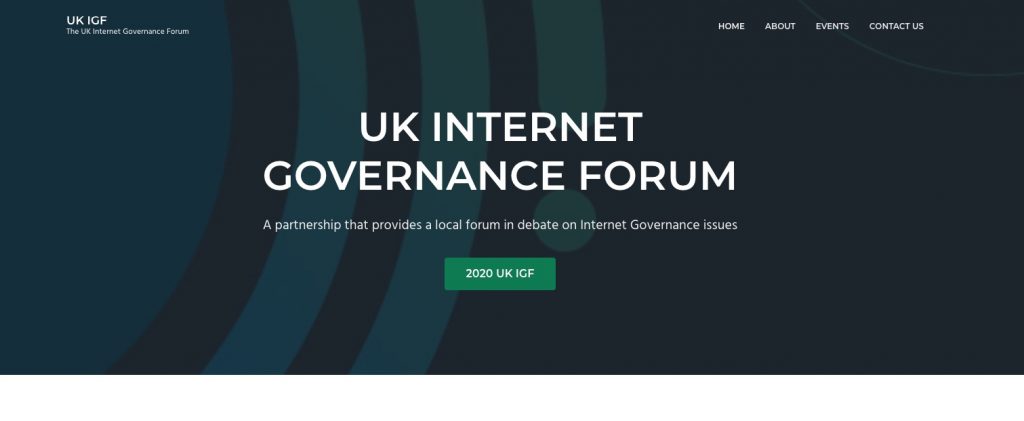 In common with most, if not all, events this year the UK Internet Governance Forum (UK IGF) has switched to a virtual format.
The UK IGF is one of several national IGF events that will focus on specific topics of interest to the local audience.
The purpose of IGFs is to facilitate a common understanding of how to maximise the opportunities of the internet whilst mitigating the risks and challenges that the internet presents.
The event will be held over three days in September, with the schedule running from around 10am London time until 5pm.
Registration for the event is free and may be done here.
The speakers announced for the 2020 event include:
Michelle Thorne, Senior Program Officer, Mozilla Foundation
Gus Hosein, Executive Director, Privacy International
Brent Mittelstadt, Senior Research Fellow and British Academy Postdoctoral Fellow, Oxford Internet Institute
Suzanne Westlake, Head of Corporate Responsibility and Corporate Affairs, Ocado Group
Carly Kind, Director, Ada Lovelace Institute
Rich Denyer-Bewick, Managing Director, Citizens Online
Ellen Judson, Researcher in the Digital Research team (CASM), Demos
The schedule for the full three day event is available already, though there are a few placeholder sessions.
Topics on the agenda for this year's event cover areas such as digital rights, digital identity, data and COVID-19 and its impact.