Nominet is holding its AGM today. As expected the event is being held online and is being streamed.
A short time ago Nominet's CEO announced that they were closing the member forum with immediate effect.
So the only online space where Nominet members, staff and board could interact has now gone: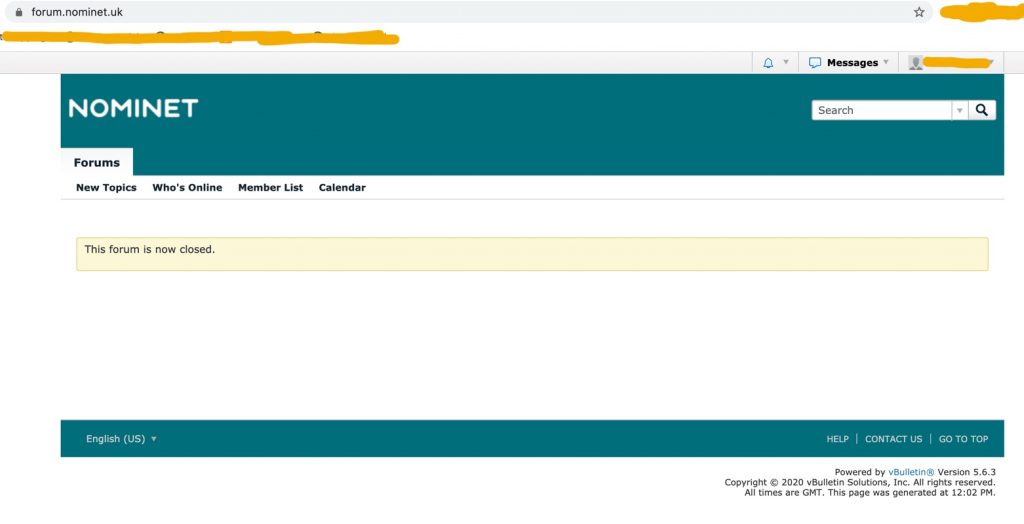 Prior to the launch of the forum several years ago Nominet members used to have access to mailing lists, but these were shutdown years ago.
The forum was a space where members could interact with each other and with Nominet staff. While not all interactions were civil and some people seemed to use it as a platform for beating up on Nominet on a practically constant basis it was a platform where some level of participation and dialogue was possible. That is now gone.
I suspect reactions to this decision will be quite mixed, as the number of "active" members of the forum was always very small. So for many Nominet members, which includes registrars and others, the existence or not of the forum probably won't make any difference to them.
Others have already started voicing their annoyance or general displeasure:
During the AGM some members tried to open the decision to some form of debate or possible poll, but the Chair has not allowed them to proceed.
Nominet will probably get some flak for this decision and how it was made and announced in media outlets like The Register, though whether it will have any longterm impact on the organisation is debatable.