As I've mentioned in the past if you are a UK based domain name registrant you won't be able to keep your .eu domain names after Brexit.
Earlier this week ALL UK based holders of .eu domain names were formally put on notice that they have until the end of the year to update their .eu domain names or they'll lose them. From January 1st 2021 any .eu domain name linked to a UK registrant (who isn't an EU citizen) will cease to function.
However one of the more high profile domains, which was used by the Brexit campaign, won't be impacted.
The Brexit campaign registered and used the domain name leave.eu for at least part of their efforts. It probably made sense and you could use the full domain "leave EU" as a campaign slogan if you wanted to.
The site is still online, though I'm not sure what they're doing with it these days: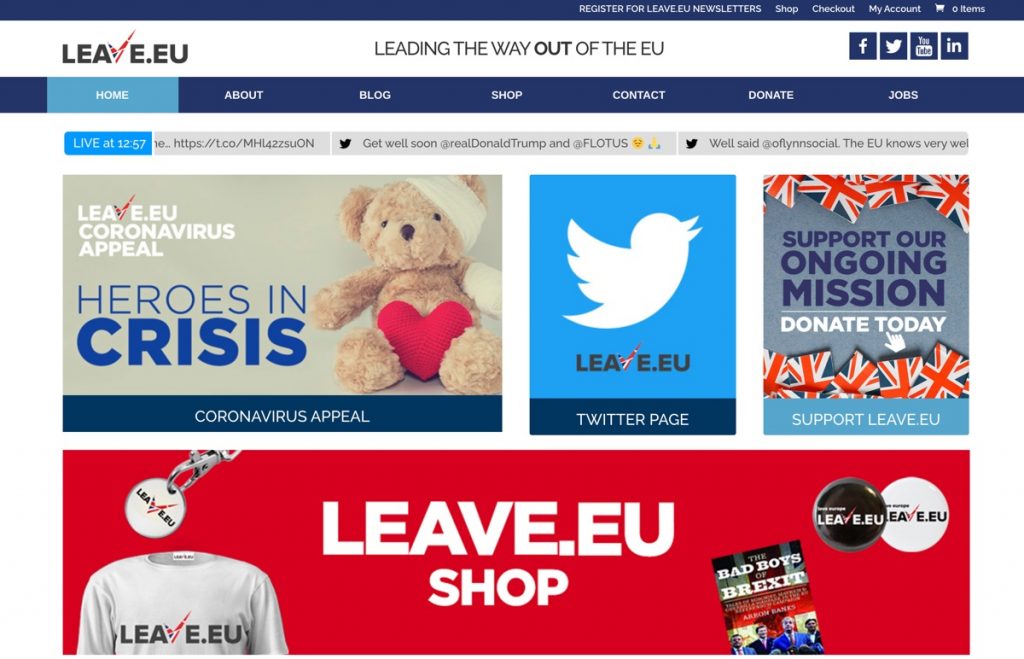 Why won't it be impacted?
Because they've updated the domain registration to be Irish.
Yes, leave.eu is now registered to an Irish entity based in Waterford!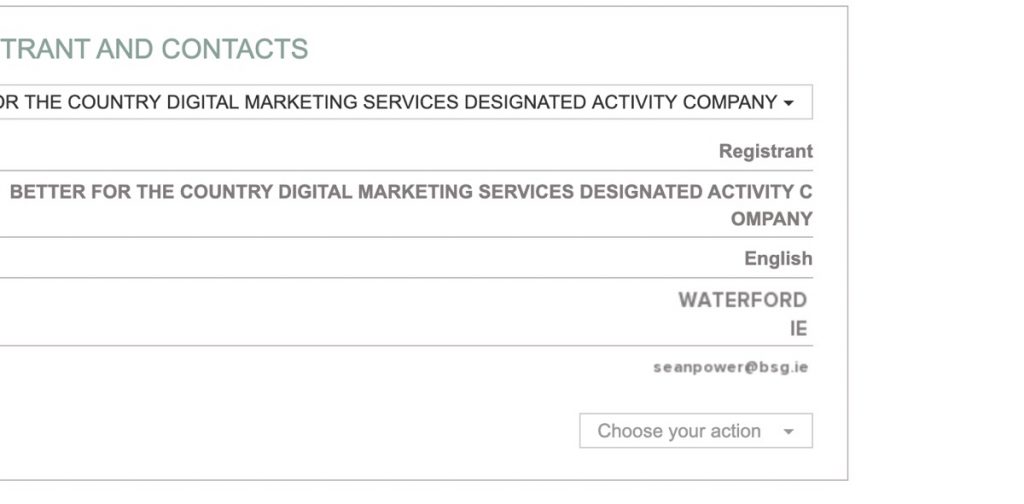 You can see the full details via the EURid whois lookup here.
Well "Irish" legally at least. The domain leave.eu is registered to an Irish company:
BETTER FOR THE COUNTRY DIGITAL MARKETING SERVICES DESIGNATED ACTIVITY COMPANY
However two of the company's directors are English:
Elizabeth Bilney who is apparently the CEO of Leave.eu according to her Twitter profile. And a bit of digging reveals that she's also deeply involved in Brexit..
Martin Rowan. I couldn't find out much about him.
So the Brexit campaign that wanted to leave the EU are now setup in the EU so that they can keep their .eu domain name, as well as other things!