There's been a lot of mergers and acquisitions in the domain name space over the last few years.
However Donuts acquiring Afilias is more than just "big" news. I'd have to sit down and work it out in more , but I think with this merger Donuts becomes the single biggest registry operator in terms of TLDs.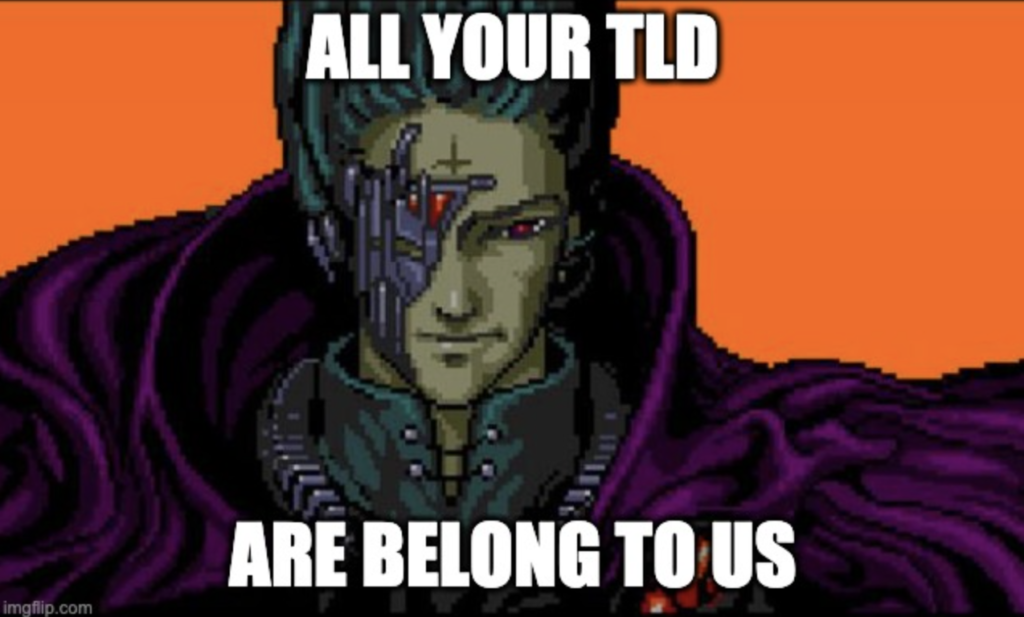 Centralnic is probably the diversity king, as they seem to have interests in just about every single part of the ecosystem, while GoDaddy's overall turnover would still dwarf them. (And don't forget that GoDaddy now runs a registry) Of course Verisign is still carrying the single biggest domain extension in .com.
Afilias provides the DNS infrastructure, registry backend services and more to a very large number of both gTLD registries as well as a ccTLD operators. They own and operate a bunch of gTLD registries like .info and .mobi, but also have interests in the likes of .me.
The transaction does not include Afilias' mobile software or their registrars, which are all officially headquartered in Dublin .
Full announcement below:
Donuts Inc., the global leader in next generation top-level domains (TLD) and digital identity, today announces that it has entered into an agreement to purchase Afilias, Inc. for an undisclosed sum. The transaction, which will not include Afilias' mobile software and registrar businesses, is expected to close in Q4 2020, following successful completion of regulatory requirements.

The Afilias registry business features a prominent back-end registry platform, DNS solutions and cyber-security expertise. Afilias operates the authoritative directories and DNS for over 200 top-level domains. The Afilias registry business also includes an impressive array of top-level domains such as .info, .global, and .mobi, as well as country codes, dotBrands and other generic TLDs.

"The Afilias and Donuts teams share a commitment to security, stability and reliability," Donuts CEO Akram Atallah commented. "This will only grow stronger as we implement the best technologies and services from each organization while maintaining seamless delivery to our registry and registrar partners as well as our end registrants."

The Donuts and Afilias teams will continue to provide registrar partners the same access to the domain names and services they've had in the past. With a combined Donuts and Afilias partnership, cyber-security will be a top priority and registrants will have even more simplicity, consistency, efficiency and quality to help them secure their online identities.

Commenting on the acquisition, Afilias CEO, Hal Lubsen said, "We are thrilled to choose Donuts as the steward for Afilias' next phase. As a proven leader and innovator, we know that the synergies delivered to our registry clients, registrars and employees will benefit the entire domain community."

Donuts and Afilias have begun the required regulatory review processes and are cooperating fully to ensure that all requirements are met.
I suspect the response across the industry to this news will be mostly positive, but at the same time the reduction in competition might not be welcomed.
With this latest merger there's one less player left on the board and the level of consolidation has increased.
There's still room for further consolidation of course and there's still space for new entrants. However as the consolidation continues you'd have to wonder how easy entering the market now is. Of course quite a few ccTLD operators run their own systems even if some rely on 3rd party software to do it. So while the consolidation might reduce competition in some spaces it will have little impact in others. For DNS, for example, I know from personal experience that if anything there are more companies offering ANYCAST services now than ever before.
The bigger question of course is the simple "why?"
From Donuts' perspective this is a logical expansion. It removes a competitor and helps strengthen their overall market position.
For Afilias the reasons might be simply down to pure numbers. While the details of the transaction are not public you can be pretty sure that their shareholders are getting a very nice payday. Any successful company is going to be courted and eventually if the number is big enough and the timing is right …