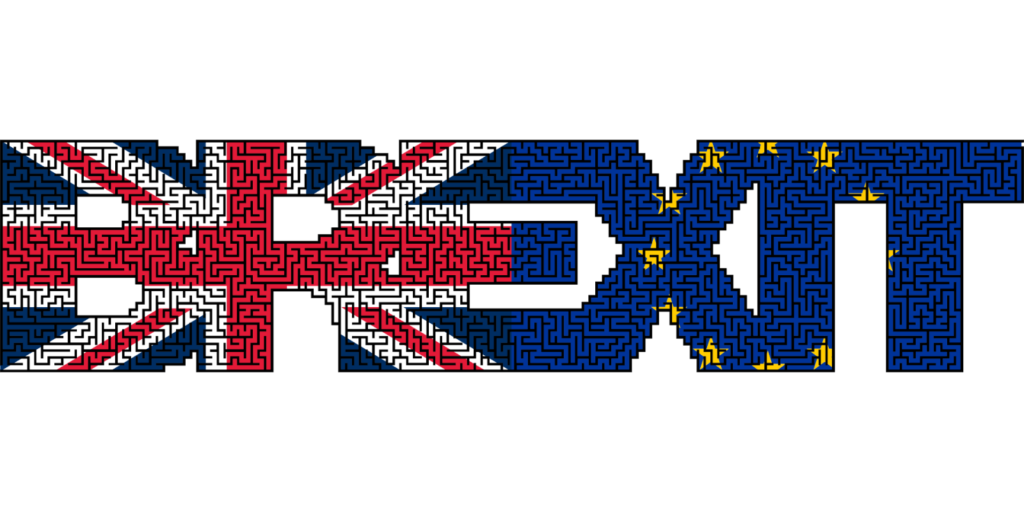 From January 1st 2021 the UK is no longer part of the European Union and consequently .eu domain names can no longer be registered or held by UK individuals or businesses. EURid, the .eu domain name registry, operate the registry under contract to the European Commission, so they are bound by whatever rules the EC put on them (within reason).
Over the last couple of years there have been a number of changes to how these .eu domain names were going to be handled, but from January 1st of this year around 80 thousand names were disabled as they were no longer compliant with the policies.
Since January several thousand of the suspended domain names were reactivated as the registrants updated their registrations in order to comply with the post-Brexit rules. EURid in a news update back in February stated that they'd reactivated around 10% of them and that trend probably has continued, though at a slower rate.
The exact process and timeline linked to the Brexit impacted .eu domain names has changed a few times over the last few months possibly as the Commission realised that they needed to be a little bit more pragmatic in their approach.
So the current timeline is (via Eurid's communications) :
As of 1 January 2021, registrants of domain names with GB/GI as the residence country code or UK citizens residing outside EU/EEA countries are no longer in compliance with the .eu regulatory framework. (So they can no longer have a .eu domain name)

All domain names assigned to registrants with GB/GI as the residence country code or UK citizens residing outside EU/EEA are in SUSPENDED status until 30 June 2021. They can be reinstated as REGISTERED if the registration data is updated to meet the eligibility criteria. So either updating the address associated with the domain or correcting the citizenship of domains registered to natural persons.

As of 1 July 2021, EURid will move non-compliant domain names to the WITHDRAWN status until 31 December 2021. Domain names in the WITHDRAWN status no longer function, and are no longer in the zone file, so they will not work. Their record remains in the .eu registry database. EURid may reinstate WITHDRAWN domain names as REGISTERED. However, please note that this is a time consuming operation.

Registrants can demonstrate their compliance with the .eu regulatory framework by updating their contact data (e.g. indicating a legally established entity in, or updating the residence to one of the eligible EU27 or EEA Member States, or demonstrating their citizenship of one of the EU27 Member States) before 31 December 2021, 23:59:59 CET.

On 1 January 2022 00:00:00 CET, EURid will revoke all WITHDRAWN domain names. Subsequently, they will become available for registration. For security reasons, the release of these domain names will occur in batches.
So the next "key" date is the end of June.
At this stage, however, we're already three and half months into 2021. It's unlikely that a .eu registrant won't have realised by now that there's an issue with their domain(s).
By the time the domains start being released for registration at some point in 2022 the impacted domains will have been offline for over 12 months.