Facebook, Instagram and WhatsApp have all suffered an outage this afternoon.
Facebook owns all three platforms, so it looks like there's an issue on Facebook's side.
It's unclear at this juncture what is causing the outage, though previous outages impacting big platforms have usually been due to software updates gone wrong.
However it is clear that it's impacting reachability of the Facebook servers including DNS. So, as ever, the issue is DNS related (sort of!)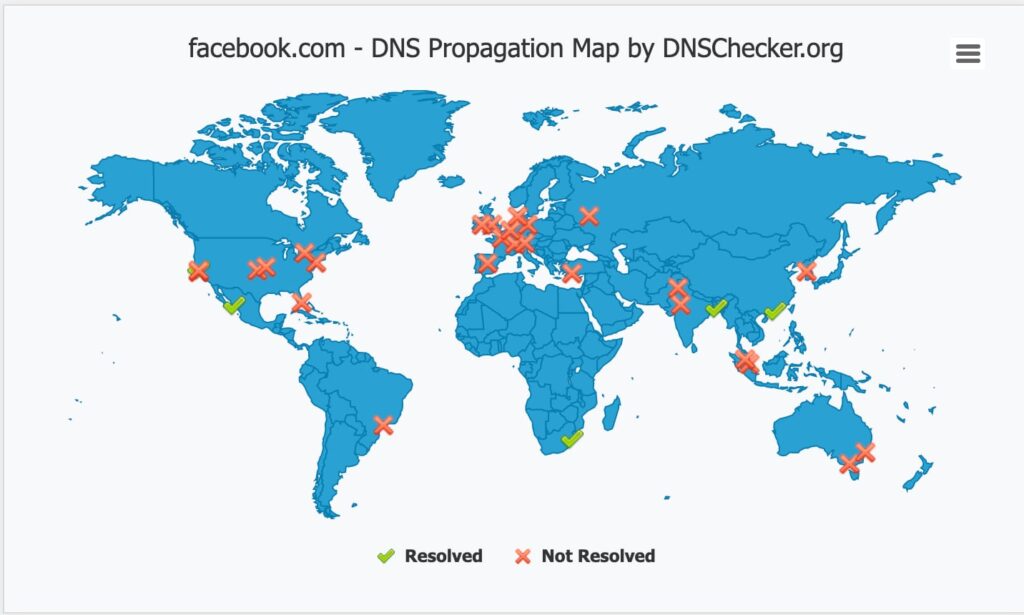 Several online services are reporting that before the outage started the Facebook network started vanishing from the BGP routing tables.
Cloudflare's CTO, for example, noted:
In simpler terms, the internet's global address books don't know how to reach Facebook's data centres, as the IP addresses and a way to get to them is not as accessible at it should be.
Twitter and other platforms are not impacted, a fact that somebody chez Twitter has decided to exploit 🙂
Of course an outage like this comes at a cost. How much? While that's probably impossible to calculate accurately Netblocks calculator puts it at around $161 million per hour: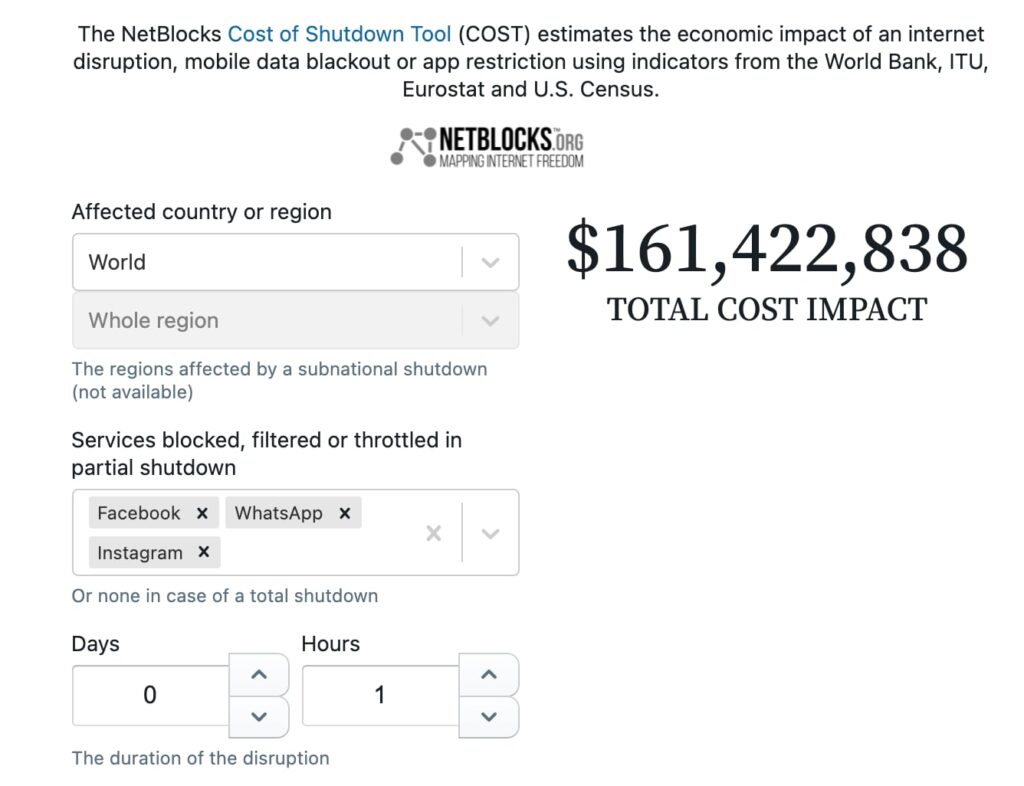 How long will the outage last? Nobody knows, but at time of writing it had been down for nearly two hours