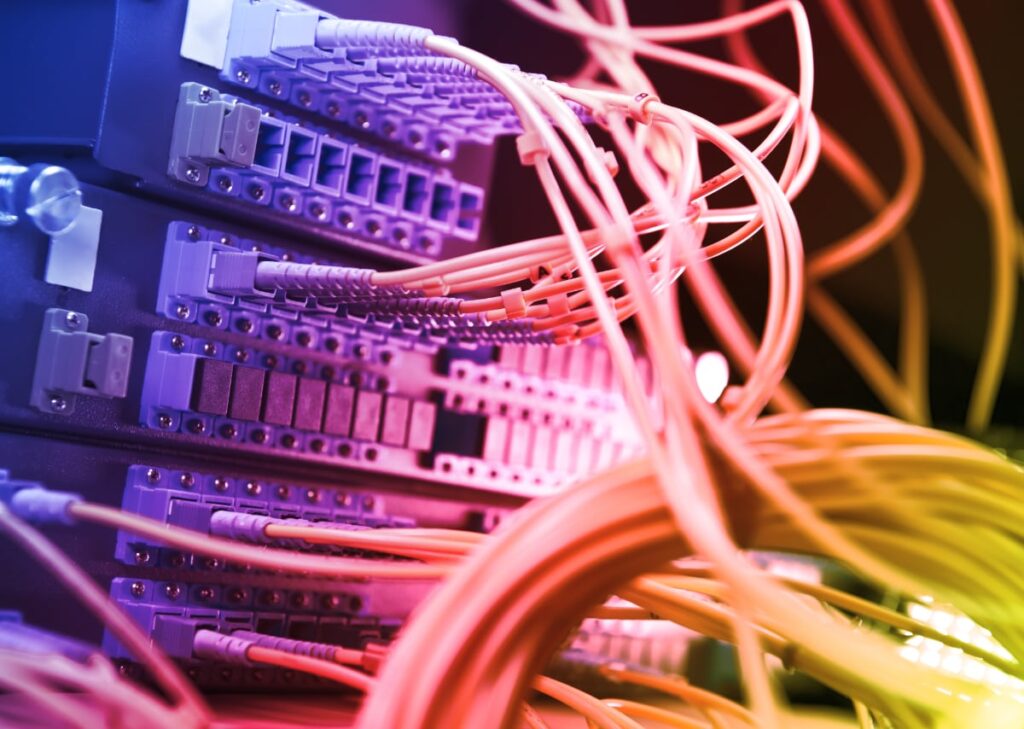 Four of Europe's largest Telcos have penned an open letter calling for an end to net neutrality in Europe.
The letter, which has been picked up in various media outlets including the Financial Times, was penned by the CEOs of Telefónica, Deutsche Telekom, Vodafone and Orange and is also published on their respective websites. In it they talk about the importance of online for the economy, but also about the investment in infrastructure that is needed to sustain it.
Telecom operators have invested massively to upgrade their network infrastructure and increase capacity and, thanks to this, communications and the internet have continued during the Covid-19 crisis in Europe despite the surge in peak fixed and mobile traffic
However what they're calling for is essentially to undermine net neutrality. They're labelling it as "A call for large content platforms to contribute to the cost of the European digital infrastructure that carries their services" and they're firmly targeting EU legislators with their missive. Even though the EU has taken a very clear stance on the importance of net neutrality in the past. Here's a good overview:
ISPs are prohibited from blocking or slowing down of Internet traffic, except where necessary. The exceptions are limited to: traffic management to comply with a legal order, to ensure network integrity and security, and to manage congestion, provided that equivalent categories of traffic are treated equally.
That is not good no matter how they might try to dress it up. They're trying to frame it that Europe risks falling behind unless the EU somehow fixes this. The reality is that the telcos have been losing revenues as more and more consumers switched to online IP based services to replace ones provided by big telcos. (Think how SMS has been replaced by WhatsApp, Signal etc., for example) There's absolutely nothing stopping any of these companies from diversifying and some have to a greater or less degree. This letter however sounds a bit like some very large companies whining as the first salvo in what will probably be a sustained and complex lobbying play.
Here's the full letter:
With digital activities growing at breakneck speed, connectivity is simply vital for our society, our economy, and ultimately our everyday lives. Data traffic, increasing by up to 50% annually, is the critical determinant of the size and capacity of our networks.
Telecom operators have invested massively to upgrade their network infrastructure and increase capacity and thanks to this, communications and the Internet have continued during the Covid-19 crisis in Europe despite the surge in peak fixed and mobile traffic. Continued investment is fundamental to ensuring the unrestricted access and participation of citizens in our digital society.
But the current situation is simply not sustainable. The investment burden must be shared in a more proportionate way. Today, video streaming, gaming and social media originated by a few digital content platforms accounts for over 70% of all traffic running over the networks2. Digital platforms are profiting from hyper scaling business models at little cost while network operators shoulder the required investments in connectivity. At the same time our retail markets are in perpetual decline in terms of profitability.
As things stand, network operators are in no position to negotiate fair terms with these giant platforms due to their strong market positions, asymmetric bargaining power and the lack of a level regulatory playing field.
Consequently, we cannot make a viable return on our very significant investments, putting further infrastructure development at risk.
With large digital content platforms continually pushing for higher quality streaming the step-change in data traffic we're experiencing will increase consistently without limits. If we don't fix this unbalanced situation Europe will fall behind other world regions, ultimately degrading the quality of experience for all consumers.
There are signs of change elsewhere in the world. South Korea is discussing a national law to create regulatory conditions for a fairer contribution to network costs. This follows ongoing litigation after the surge in traffic driven by the series 'Squid Game'. And in the US, policymakers are moving towards universal service also funded by digital platforms.
Such shared investments are also vital to accelerate green connectivity and digital technologies that contribute to more sustainable economies and drive efficiencies, strengthening Europe's international green leadership and the push for green jobs. Absent a "price" for the data being emitted, the incentive for big content providers to optimize their data traffic will remain low.
We very much welcome the European Commission's recent commitment1 to develop adequate frameworks so that "all market players benefiting from the digital transformation (…) make a fair and proportionate contribution to the costs of public goods, services and infrastructures". We now urgently call upon legislators to introduce rules at EU level to make this principle a reality. The clock is ticking loudly, particularly given the huge investments still required to achieve the connectivity targets for 2030 set by the European Commission in its Communication on the European Digital Decade. Without an equitable solution, we will not get there.
 
José María Álvarez-Pallete (Chairman and CEO, Telefónica), Tim Höttges (CEO, Deutsche Telekom), Nick Read (CEO, Vodafone), Stéphane Richard (Chairman and CEO, Orange).
 
-------------------------
1 Sandvine Global Internet Phenomena Report, January 20222  European Declaration on Digital Rights and Principles for the Digital Decade, COM (2022) 28 final, 26.1.22

Net neutrality means in simple terms that all traffic is treated equally. So if you want to visit Facebook or Reddit or a tiny blog like this one then the traffic should be handled the same by your ISP.
While the EU has enshrined net neutrality pretty robustly into legislation (see above) there have and continue to be quite heated debates in several countries.