NamesCon, like so many other industry events, has been running 100% online for the last two years.
Now it looks like the event is coming back in an "in person" format.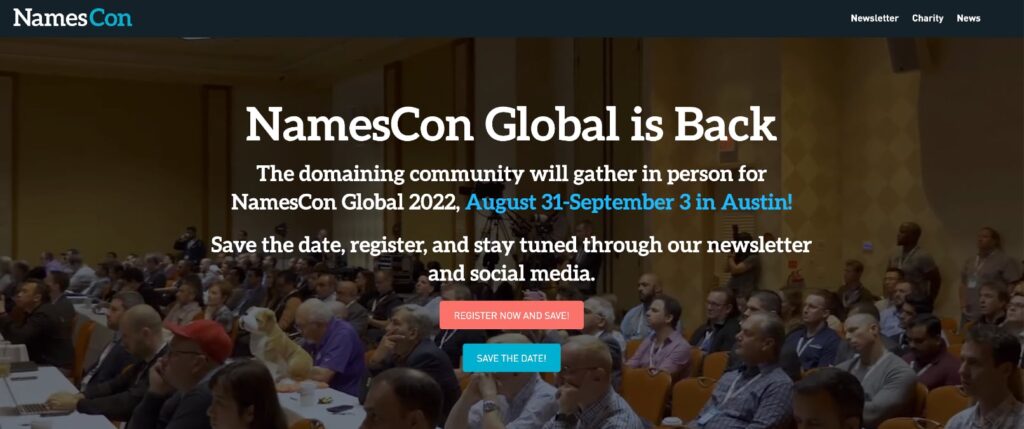 The event organisers are planning an in person event in downtown Austin, Texas for August 31st to September 3rd. They'd held the last in person event in Austin in early 2020 before the pandemic resulted in in person events across the globe being cancelled.
They'll be based out of the Omni hotel which is very central. There are plenty of hotels in and around downtown Austin, so if you're planning on attending there's plenty of options.
Early bird tickets are currently on sale, with prices starting at $349.
At this stage there's no indication of what the schedule for the event will look like.
Personally I really like Austin, so I'd definitely consider attending the event, but I'm not going to commit to it until I have some idea of who plans on attending (ie. which vendors) and what the topics the conference will be covering. If it morphs into an NFT focussed event, for example, then I'd have zero interest in making the trip.