In a move that should surprise very few people Dan.com is going to be integrating more closely with Afternic. Both Afternic and Dan are owned by GoDaddy, so the two aftermarket services working together makes a lot of sense.
In an email to users Dan.com announced that the integration is live since last week. If you'd already opted in to Dan's "Open Domain Distribution Network" (ODDN) then you don't need to do anything as your domains will be automatically on the Afternic network.
If you haven't opted in you can do so via your account.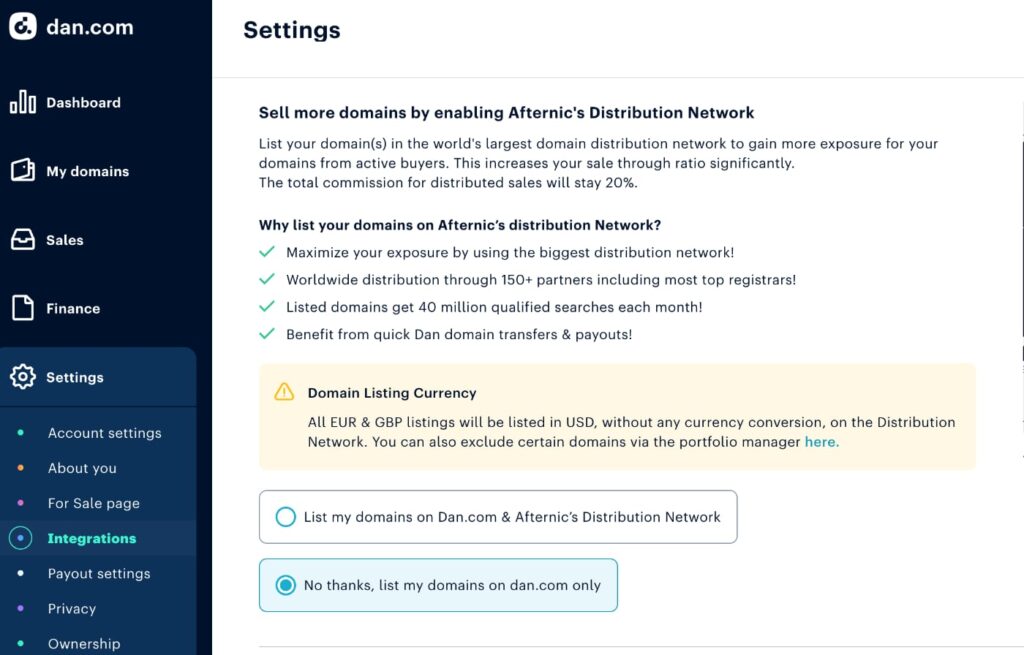 There are options to share your entire inventory or only part of it.
I assume that most users of Dan.com will view this as a positive for fixed price domain sales.