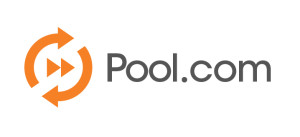 Pool has announced today another two wins in Europe.
They've been contracted to handle the auctions for both .wien (Vienna the capital of Austria) and .tirol (Tyrol, which is a region in Austria).
They previously announced they'd been selected by . شبكة.(dot Shabaka) and DNS Belgium for .brussels and .vlaanderen.
The two Austrian "geo" TLDs will be among the earliest of that "class" of domain extension to go live and the auctions will be used to resolve conflicts between multiple registrants vying for the same strings.
Here's the full release:
NEW gTLDs CREATING DEEPER SENSE OF PLACE HAVE A CULTURAL AFFINITY FOR POOL.COM AUCTION SERVICES

.WIEN, .TIROL Pick Ottawa Company's Platform to Launch New Identity-Driven Internet Domain Names

Ottawa, Ontario (January 20, 2014) — Among the most anticipated new Internet domain name registries are those aimed at fostering a greater sense of place. Two expected to "go live" most quickly seek to reinforce the identities of Austria's capital city (.WIEN) and one of the country's most well-known provinces (.TIROL). Both have turned to Pool.com and its auction services platform to help reinforce registrants' cultural affinity for the new names and generate working capital to fund their operations.

The applicants for the new gTLDs, punkt.wien GmbH and Punkt Tirol GmbH, already anticipate great demand for the new web addresses, but according to punkt.wien chief executive, Ronald Schwaerzler, Pool.com will help accelerate the growth of the registries.

'"We are not .com, not .eu and not .de," Schwaerzler said. "As citizens of Vienna and Tirol, we have specific histories that are best expressed in these new designations. Canada-based Pool.com understands this and its expertise in developing a premium name strategy and conducting transparent auctions will help us more quickly generate working capital."

According to Pool.com CEO Richard Schreier, the company's experience underscores the success of such an approach.

"Auctions are the best way to resolve contending applications during the introduction of new top-level domains," said Schreier. "They offer open access, quickly set true market value for web addresses, ensure the name space will draw real users and give the registry the resources to continually invest in technology and services."

Pool.com will help manage the efficient distribution of .WIEN and .TIROL domain names when there are multiple potential registrants, give the registries access to market-leading experience, deploy tools to make management of the bidding process more effective and offer the ability to handle high volume/high contention domain name auctions.

"We will need such a platform to handle the expected volume of registrations," Schwaerzler said. He specifically cited Pool.com's handling of the ASCII and IDN name auctions for .ASIA, the re-launch of .CO for CoInternet and the most recent support for the expansion of the St. Maarten country code, .SX as key reasons for the selection.

As part of the deal, Pool.com will provide the platform and technology to conduct the auctions. It will also provide advice and counsel to manage the process for maximum market effect, including services in support of the registries' premium names strategies, promote a mandatory "Sunrise" (for trademark holders) period and "Landrush", followed by open registration. It will all be done on a web services platform that reflects the look-and-feel of .WIEN and .TIROL and in German, the local language.

Additionally, this comprehensive auction platform gives accredited registrars full access to auction information to help manage the experience end-to-end for their customers. The result, said Mr. Schreier, will be a stronger sales channel for the new registries.

About Pool.com

Pool.com pioneered the use of auctions to help set market value for internet domain names, making it a leading company in both primary domain name acquisition and secondary market sales. The company offers a complete suite of related services for individuals and corporate domain name holders as well as supporting the registrars and registries that comprise the Internet's infrastructure. Headquartered in Ottawa, Ontario, Canada, Pool.com is a member of the Momentous family of online enterprises, providing customers with high-quality, high-value online services.