The .se domain name registry is currently running a promotional campaign aimed at individuals to encourage them to register theirname.se
Unfortunately the registry has chosen to use an incredibly negative and rather odd method to reach the potential market. FUD. Fear, Uncertainty and Doubt.
Not the best of tactics in my view and from what I heard from several of the .se registrars, it's not exactly successful either.
Here's one of the leaflets they were distributing at an event in Stockholm earlier this week: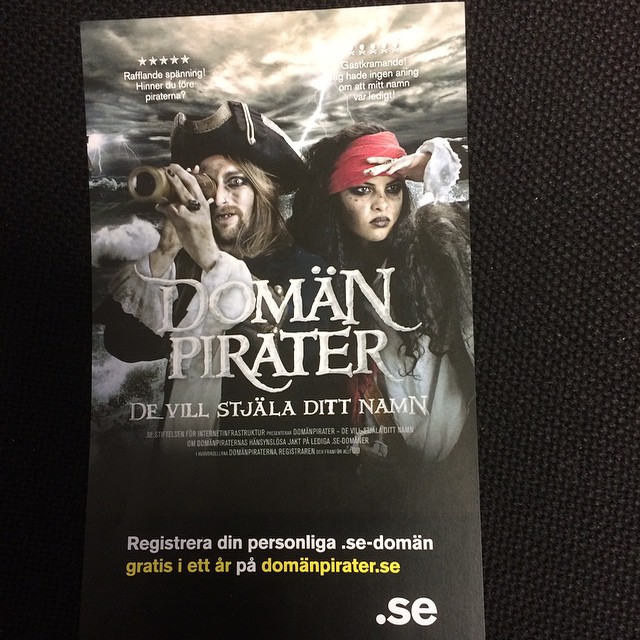 You can visit the campaign site here.