EURid has published its annual report for 2018.
2018 was a rather mixed year for EURid.
The .eu zone shrank year on year, which continues the trend of the last couple of years with end of year numbers at 3.68 million names, compared to 3.81 million the year before: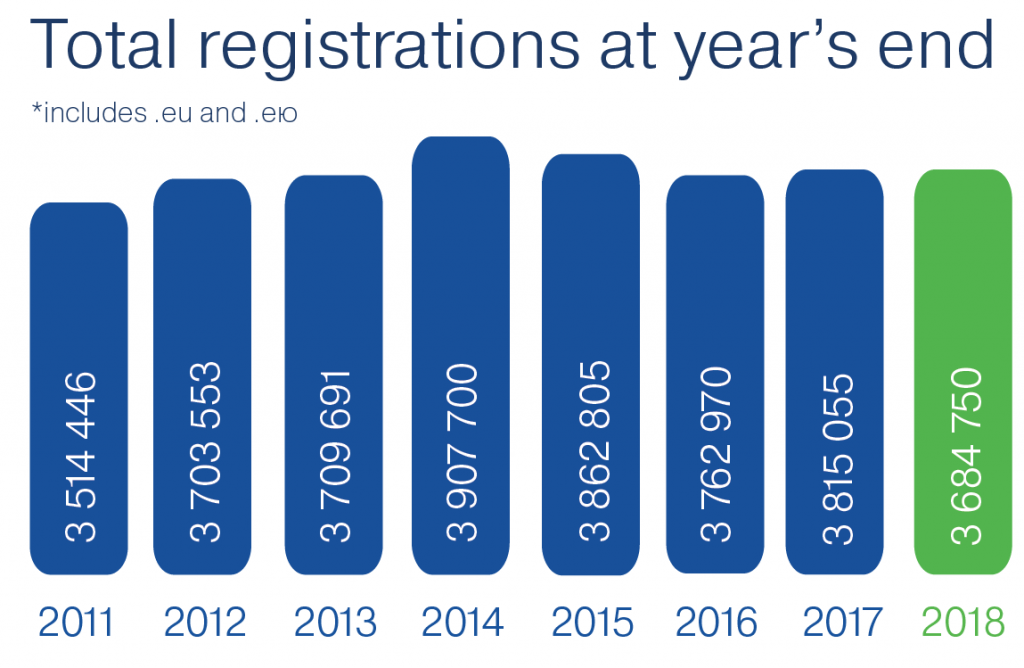 With Brexit looming they risk losing a significant percentage of their namespace if the European Commission do not adopt a more reasonable stance towards domains registered in the UK.
However it wasn't all negative, as registrations were up in several countries with several countries showing significant increases in registration volumes against 2017.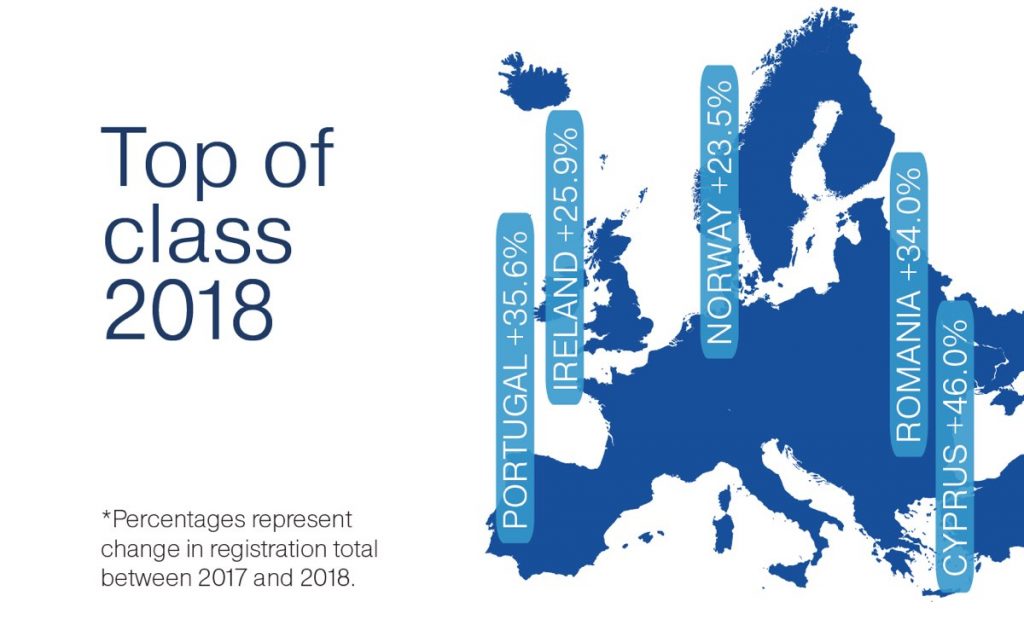 In terms of market share by registrar their data reveals a couple of interesting numbers:
The top 10 registrars account for 36.74% of registrations
The top 100 registrars cover 87.12% of registrations
You can read more details in the annual report: