Nigel Farage's latest political vehicle The Brexit Party launched last week. However you'll notice that it's using a .org domain name.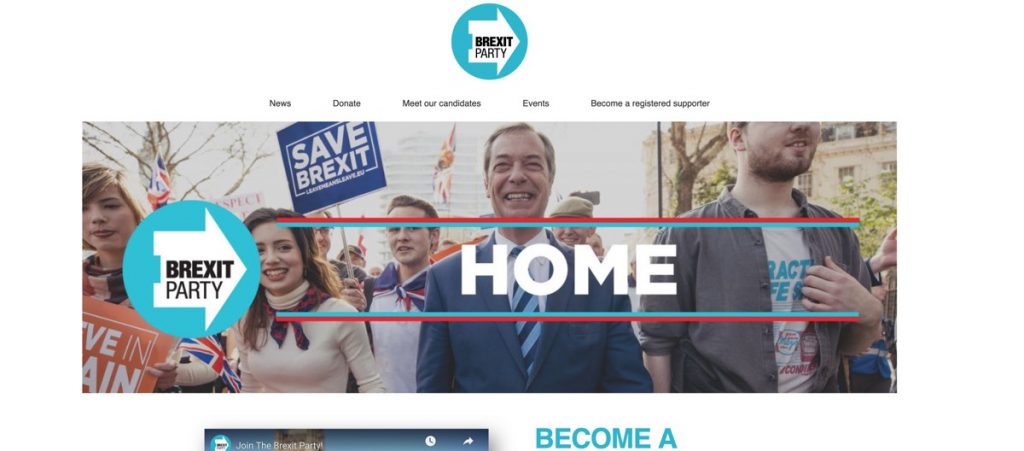 The exact match .com domain name was snapped up by a group of pro-EU campaigners:


TheBrexitParty.com was registered with GoDaddy on October 26th 2018, while the domain Farage's party is using is TheBrexitParty.org which was registered on January 20th via another GoDaddy registrar (Domain Monster).
Why aren't they using a .co.uk or a .uk? Both Brexitparty.co.uk, BrexitParty.uk, TheBrexitParty.co.uk and TheBrexitParty.uk are all registered. Some of them were registered as far back as 2017 (BrexitParty.uk)
Of course there are plenty of Brexit related domains still available and others in use for both serious commentary and information, while others are much more flippant.