CIRA, the .ca domain name registry, has started offering free stock images. No, they aren't branching out or trying to compete against the likes of BigStock or Getty, but what they are doing is offering some Canadian themed stock images for free.
Our Canadian Stock Photo library is full of original, maple syrup-infused photography that is free to use and share! All we ask is that you credit CIRA/.CA domains whenever you use our photos and you are free to build as many websites, memes, and annual reports as you like.
I can see why there could be a need for this. A lot of stock images of people are incredibly generic and it's often impossible to find photos that have any kind of local flavour eg. a guy wearing a GAA jersey or similar would be very hard to find, but you'll have no problem finding plenty of images of a very generic looking man wearing a plain top.
So what kind of images can you find?
They seem to be either super tongue in cheek like this one: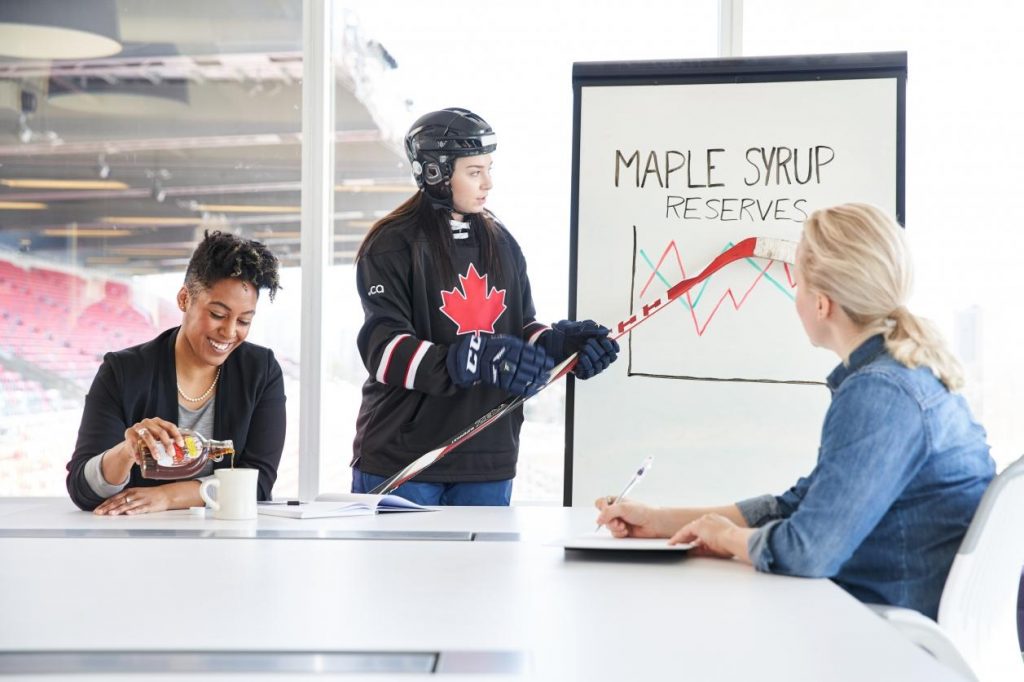 or just Canadian themed and fairly generic like this one:

So there's plenty of maple syrup, hockey and moose.
You can use the images how you want, though there are some limitations.