The team at .club are celebrating 6 years in operation. It's one of the new TLD domain extensions that many agree is a success. They've released a graphic that highlights some of their milestones over the last 6 years of operation: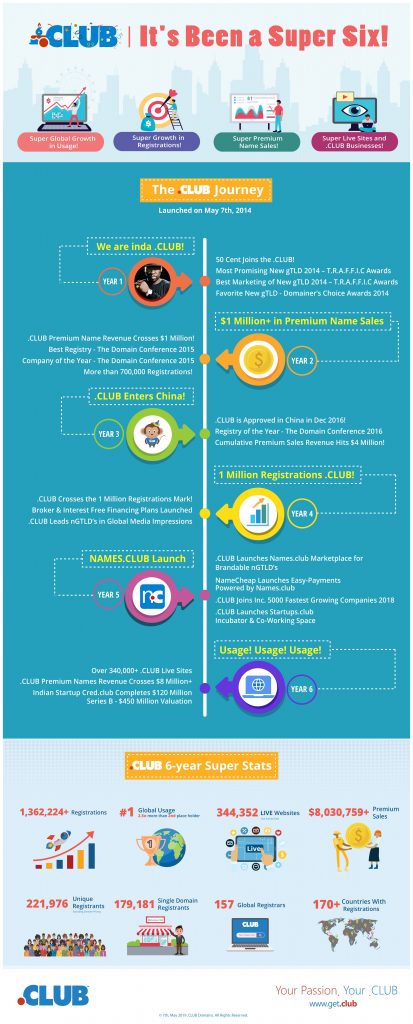 The headline numbers are pretty impresssive:
over 1.3 million domains registered
over 300 thousand active websites
157 registrars
over $8 million in premium domain sales
Best of luck to them for the next 6 years!