Back in April, at the height of the pandemic, GoDaddy announced its acquisition of Neustar's registry business.
Any acquisition takes time to finalise and this was no different and in the middle of a pandemic I suspect the entire process may have had extra complications (it's not exactly easy to physically go onsite anywhere and travel restrictions would have added an extra layer of pain).
At some point in the last few days, possibly today, GoDaddy has spun up the new site and branding under: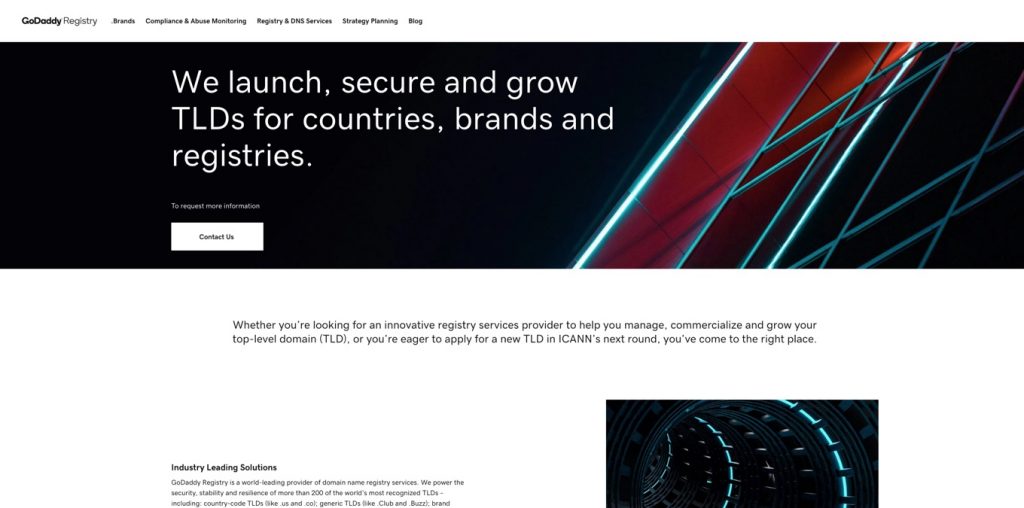 While Google still sends traffic to:
home.neustar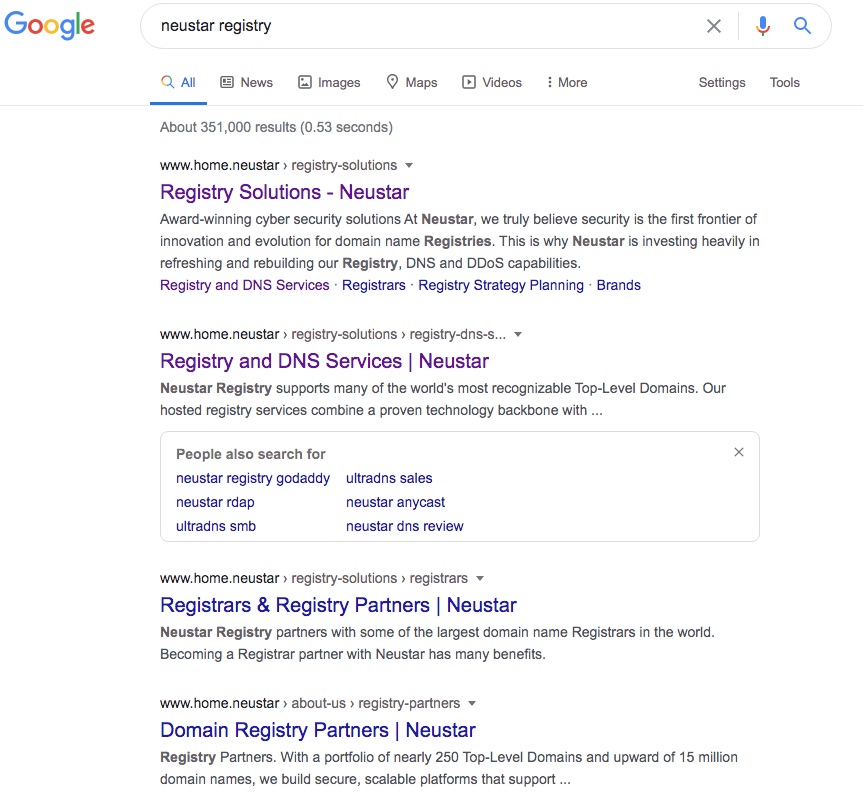 that's all being redirected to the new site under the GoDaddy brand.
And no, I didn't spot this myself – hat tip to Jeff Neuman.
The marketing message very clearly underlines the experience that Neustar had acquired in the registry business.
At the moment the bulk of the new business for registry backend providers seems to be in registries switching backend provider. This has been happening quite a bit both in the country code space, as well as with gTLDs. With the ccTLDs it's often motivated by technology and infrastructure improvements, while in the gTLD space it's more likely to be a cost related decision. Many of the new TLD operators would have signed contracts with quite commercial terms based on very different volumes than what they are seeing in reality, so switching to another vendor makes business sense. From a registrar perspective the backend changes often come at a cost and little benefit, though fortunately as the migrations have become more commonplace the headache factor has been reduced.
How will this pan out for GoDaddy?
Who knows.
However I suspect that some registries might like the idea of the backend registry being linked to the biggest retailer. Of course that link is more symbolic than meaningful, as GoDaddy's registrar isn't suddenly going to start offering domain extensions that aren't attractive to their enormous customer base.
A registrar owning a registry isn't new, nor is a registry owning a registrar.
Over the past couple of years there's been quite a bit of cross pollination between registries and registrars with several quite large players now operating in both spaces. Donuts owns name.com, Centralnic owns several registrars including Key Systems, while Afilias has a couple of registrars in their stable too.
What's different about this deal is the sheer size of GoDaddy compared to everyone else.