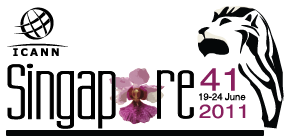 Later this morning, during the ICANN meeting in Singapore, ICANN's board will meet. This is not a "normal" board meeting, as it has only one item on the agenda:
Consideration of New gTLD Program.
That single line says so little and yet so much.
For the last few years the new gTLD program has dominated ICANN meetings.
This meeting could be the one to finally "put it to bed".
Based on conversations with people here in Singapore the general sentiment would be positive. Most people I've spoken to expect ICANN's board to vote in favour of launching new TLDs. However it is unlikely to be a "no holds barred" "green light". I'd suspect there will be some caveats.
As Michael Palage pointed out in a recent article on CircleID, there are still some issues that are quite "sticky" and where there are clear and very strong differences of opinion between ICANN and other bodies – most notably the GAC.
How ICANN's board can hope to navigate those differences of opinion is not very clear, so I'd also predict that the ICANN board may end up holding a closed meeting, which will probably overrun, prior to the public board meeting. I'd also predict that at least one board member will dissent and will make a point of providing a detailed public explanation of their dissent. I'm not 100% sure if Rod Beckstrom will actually vote, or if he'll chose to abstain, as he has done in the past.
So that's my prediction.. Now will I be proven wrong?