ICANN's main site has been given a drastic facelift.
The organisation's website had come under a lot of criticism due to the massive amount of information published on it which was rendered all but inaccessible due to the site's poor layout and navigation.
Over the last couple of years there have been a number of tweaks made to the layout and style and whether this latest update is "final" or just another phase in the rollout of a new design and layout structure isn't clear – the organisation's blog has nothing on the subject
The new look is definitely a move in the right direction: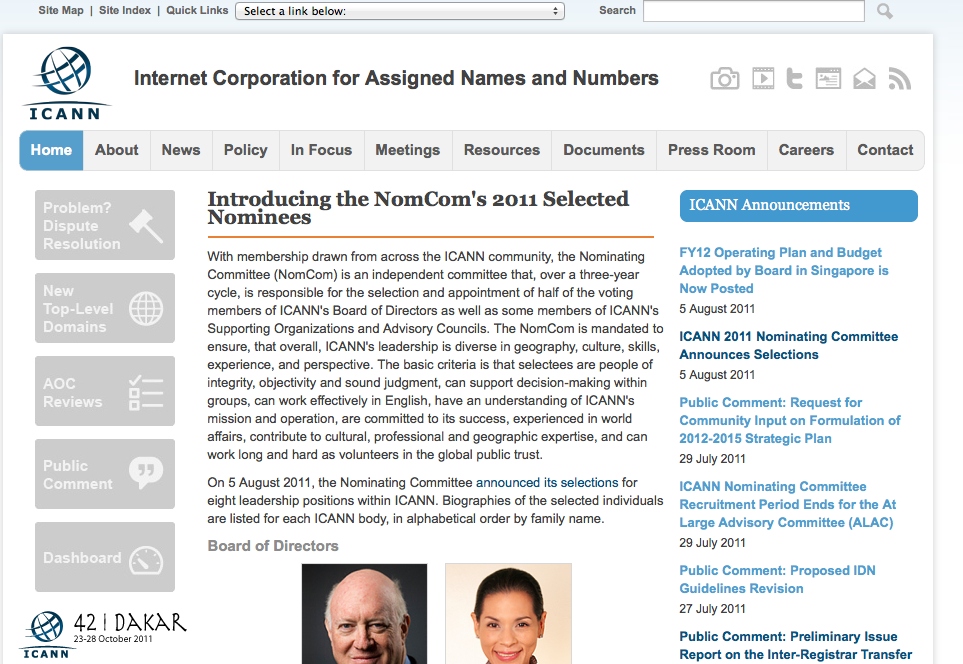 The website footer now has a fairly comprehensive set of key topic areas which you can explore:


It's a lot crisper and cleaner than what was there before, but if you don't believe me here's a not so gentle reminder.
Via Archive.org here's how it looked in December 2010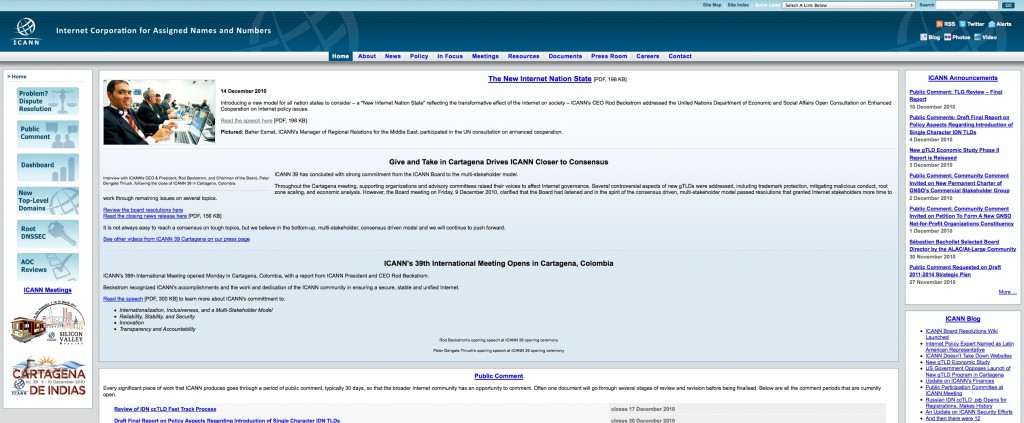 And this is how it was back in 2008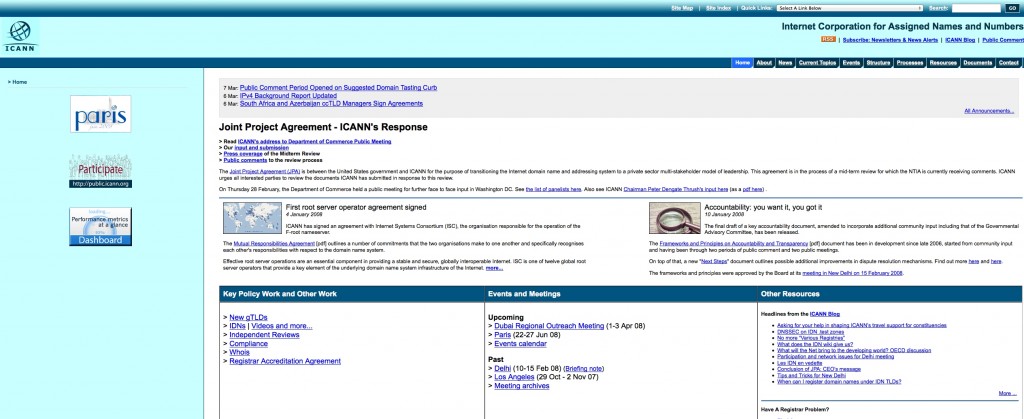 But these are all a million miles away from the way it looked back in 1999 shortly after ICANN came into being:


Now maybe we'll actually be able to find the information we're looking for on there without losing our minds! 🙂
Related articles