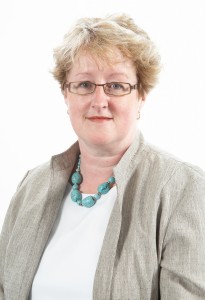 Nominet CEO Lesley Cowley is leaving the company.
Ms Cowley, who has been with Nominet for more than 15 years will depart in July. Nominet hasn't appointed her replacement yet.
Here's the release:
Nominet is announcing the departure of Lesley Cowley OBE as CEO. The Nominet Board acknowledges the contribution Lesley has made to establish Nominet as a widely respected domain name registry over the last 15 years.

Rennie Fritchie DBE, Nominet Chair, said: "Under Lesley's leadership, Nominet has earned a well-deserved reputation for excellent service, and Lesley has played a leading role within the internet sector and wider IT world. The Board thanks Lesley for her dedication and commitment, and for her achievement in making the UK namespace a trusted online home for the millions who use it."

Lesley Cowley said: "After 15 years at Nominet, it is now the right time to move on. It has been a privilege to lead Nominet for the past 12 years and I am incredibly proud of our achievements in that time. It is the staff team that make Nominet so special and I would like to especially thank each of them for their amazing efforts over the last decade and a half."

Lesley leaves us on the 9th July. Nominet will now begin a search for a new CEO who will lead the company through its next phase of development.

In the meantime, the Company will be run by a leadership team – the Chief Operating Officer, the Chief Technology Officer and the Chief Commercial Officer, working closely with the Nominet Chair.
Related articles