Once upon a time, several years ago, Nominet used to send out physical letters to confirm your domain registrations. They'd send out a confirmation letter to the registrant address for each and every registration. With thousands of domains being registered every month their postage bills must have been quite impressive! They also used to send out physical receipts for registrant transfers.
I'm not sure when they stopped sending out the letters, though I suspect it must have been nearly 10 years ago. If anyone knows please let me know via the comments!
While tidying out some old junk I came across several of the letters I got about 10 years ago for some of my co.uk domain registrations.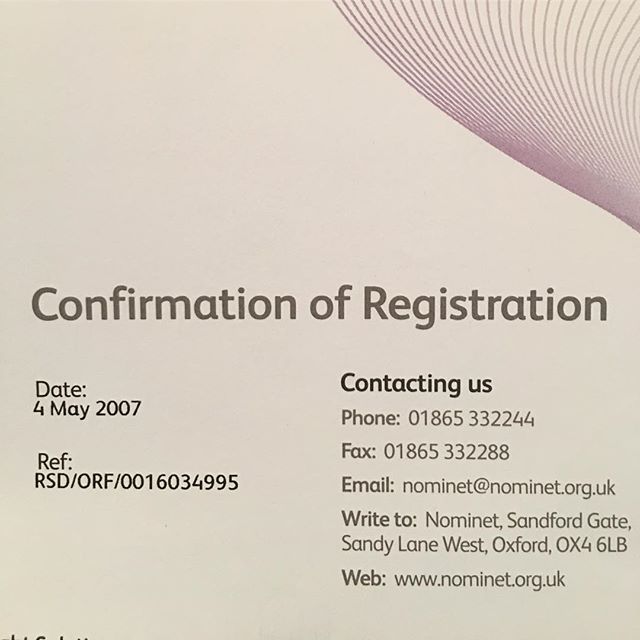 These days most country code domain registries don't send out physical mail to registrants, though there are exceptions, including the Danish ccTLD .dk.