I've been writing about the .eu ccTLD for well over a decade. While the extension's popularity in EU member states has ebbed and flowed over the years I don't recall ever noting a registration spike in Ireland. However EURid's Q1 report for 2019 is showing a notable spike in Ireland.
Admittedly the spike is percentage based not absolute numbers, yet it's still an interesting trend.
Could this be linked to Brexit? Irish sentiment towards the EU is overwhelmingly high.
Either way in Q1 2019 there was a spike of 16.6% in .eu registrations in Ireland.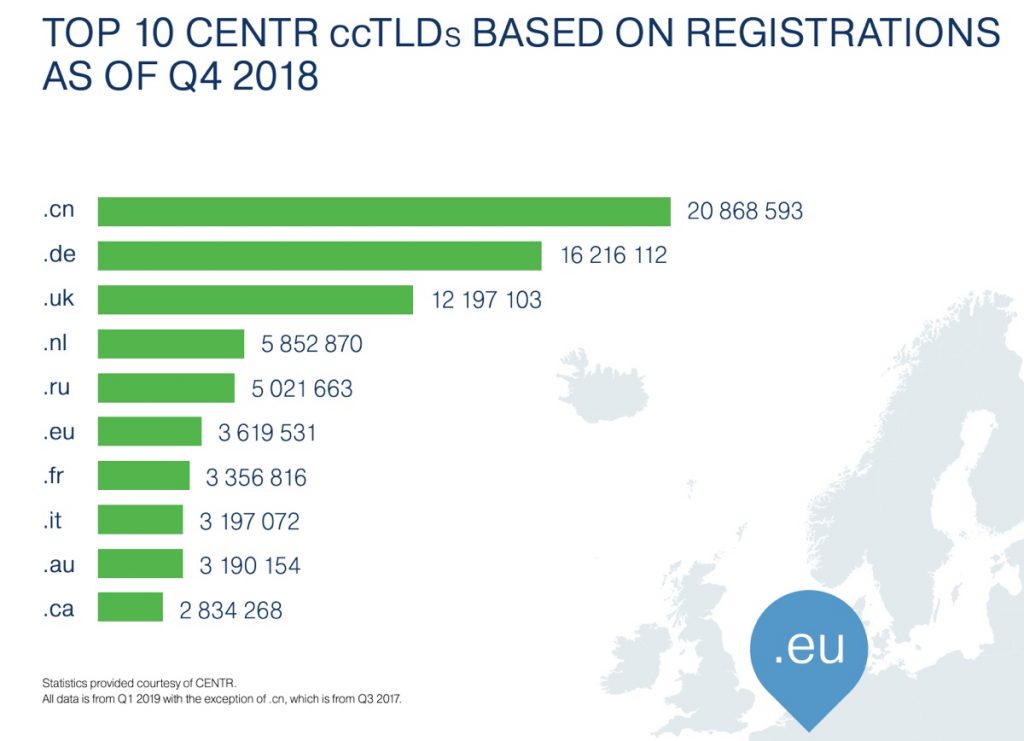 The report is quite brief, but there are some interesting numbers in it:
total .eu registrations at 3.6 million
36804 IDN registrations
1932 IDN registrations in the Cyrillic .eu TLD
78.2% renewal rate
175794 total new registrations in Q1 2019
You can download the full report here (PDF).