The guys over at Radix Registry have been doing very well with their premium domain sales.
They released their bi-annual report earlier this week and the results are truly impressive:
$1.36M in revenue; at par with H2 2018
.online, .tech and .site were the highest-grossing TLDs with respect to premium sales
80+ names sold with a price tag of $2,500 or more
78% of premium domains registered in of before 2018 were renewed
Gaming.tech was the highest one time sale in this period at $20,000 via Sedo
Not all registrars offer premium domains, as the integration is more complicated than "normal" registrations. However it's pretty clear from this report who is getting the bulk of the sales: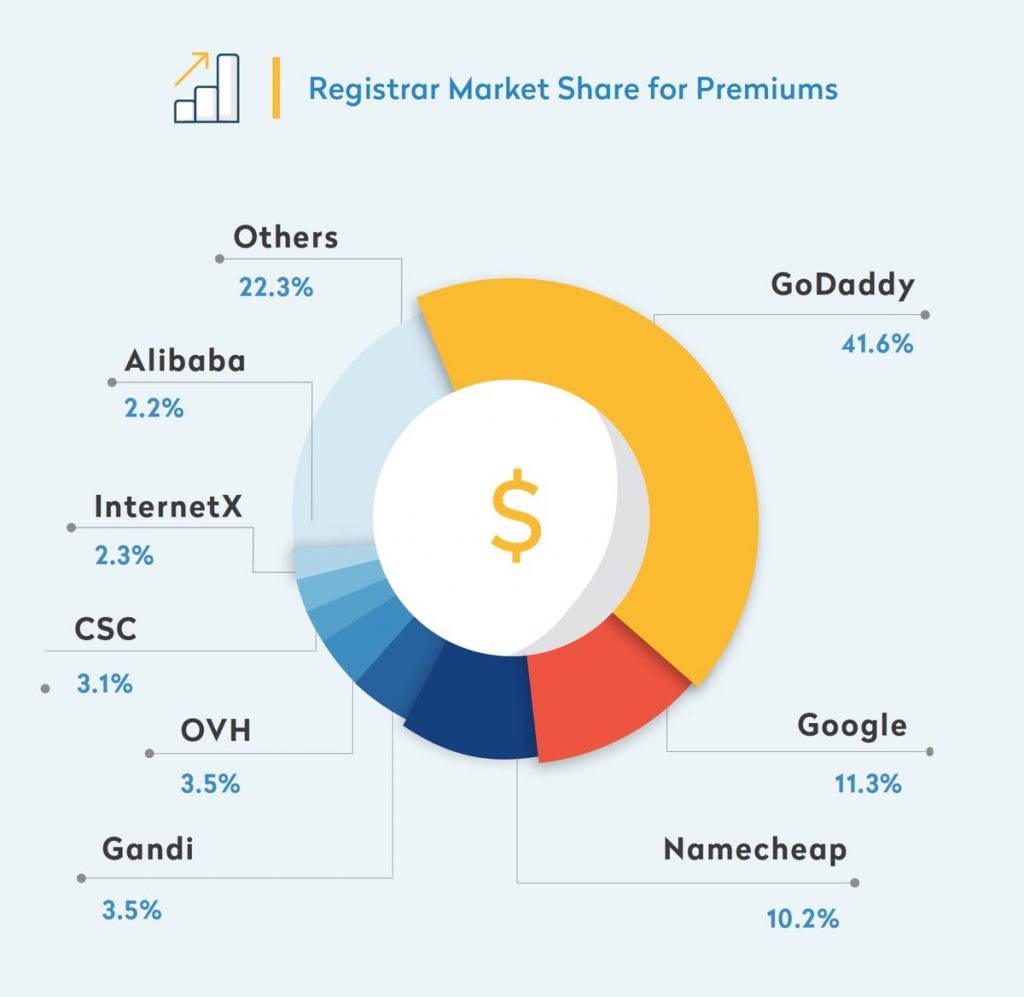 While GoDaddy might be the leader there's a few other names on that list that might come as a surprise. It's clear that premium domain name sales aren't purely a volume or numbers game.
In common with other registries Radix offers "tiers" of premium names which range from $100 to $10000. While you might expect the volume to be concentrated in the lower tiers the volumes are quite remarkable: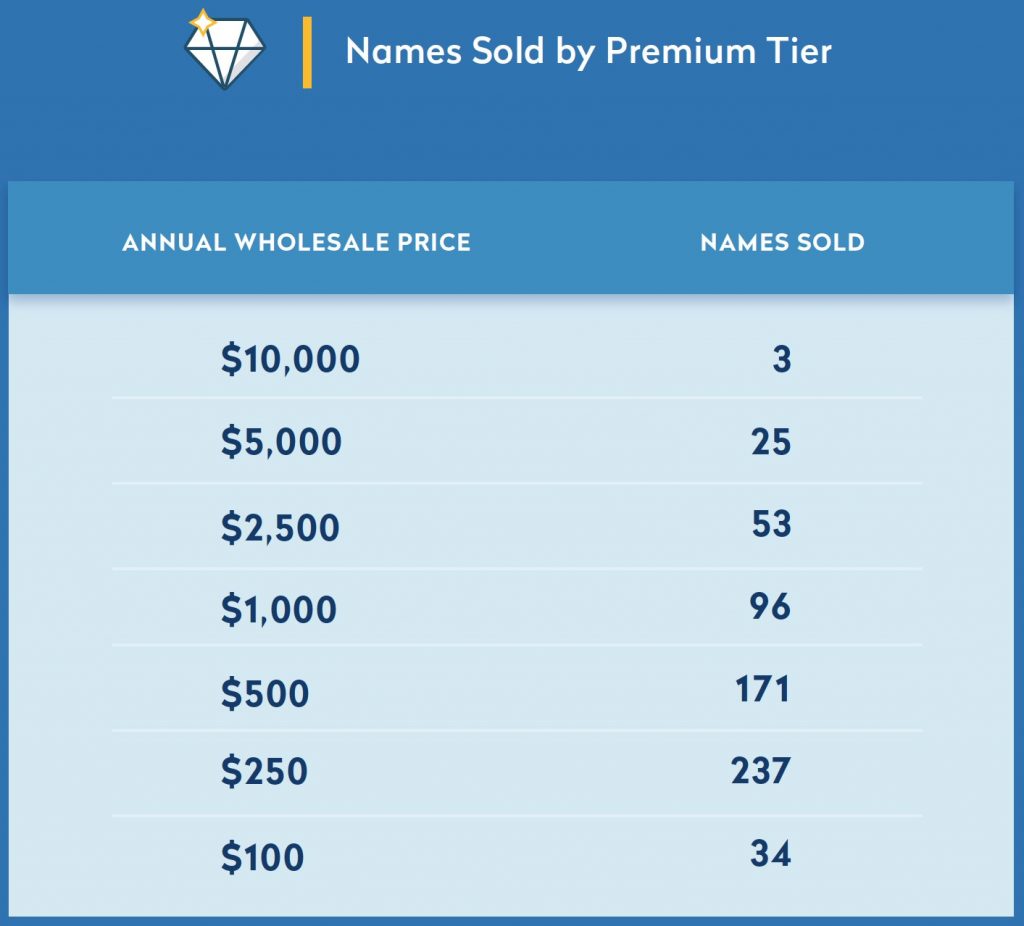 As noted above the renewal rates are pretty high, so there's recurring revenue for the registry.
Radix has consistently seen an upward trend in the performance of its premiums portfolio. Comparing the data from H2 2018 to H1 2019, we have seen a lot of positive indicators across the board. The revenue has jumped up by 25% and the overall renewal rate has also increased by 3% since our last report. We are confident that the growth trend will continue and only gain more momentum in the time to come.

Karn Jajoo, Head of Premium Porfolio, Radix
For full details you can grab the entire report as a PDF here.