This morning's protest outside ICANN's headquarters is in full swing.
I'm currently attending a meeting in the vicinity, but not close enough to actually see the protest. Fortunately a friend is there and sent me a couple of photos.
As of around 945 am local there's about 15 to 20 people at the protest as well as a few onlookers including media.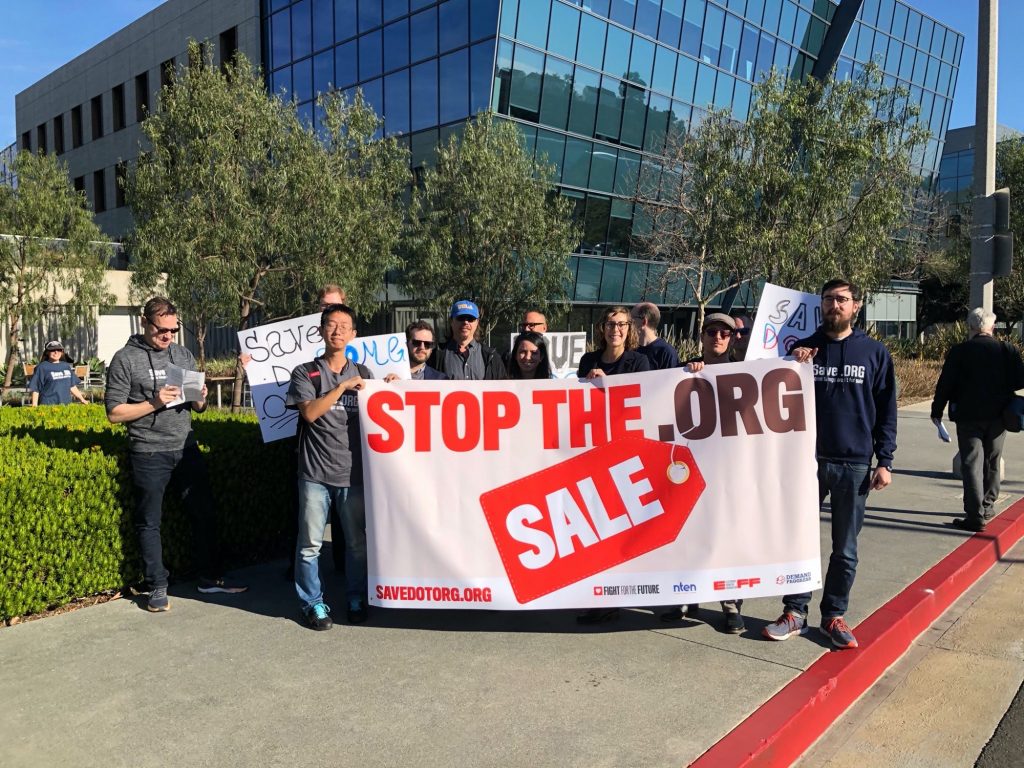 Apparently they're shouting a few slogans related to what's on their placards.
I'm also hearing that ICANN Staff will not be meeting with the protesters.
It'll be interesting to see how the event organisers report this.
The protest is meant to run for another hour or so and more people have been joining the group outside the ICANN offices.
Update:
Kieren McCarthy who covers ICANN for The Register is at the protest as well and has been tweeting a few insights:
UPDATE
ICANN Board Chair Maarten Botterman met with the protesters and collected their petition. He also addressed them briefly:
Photos via Owen.