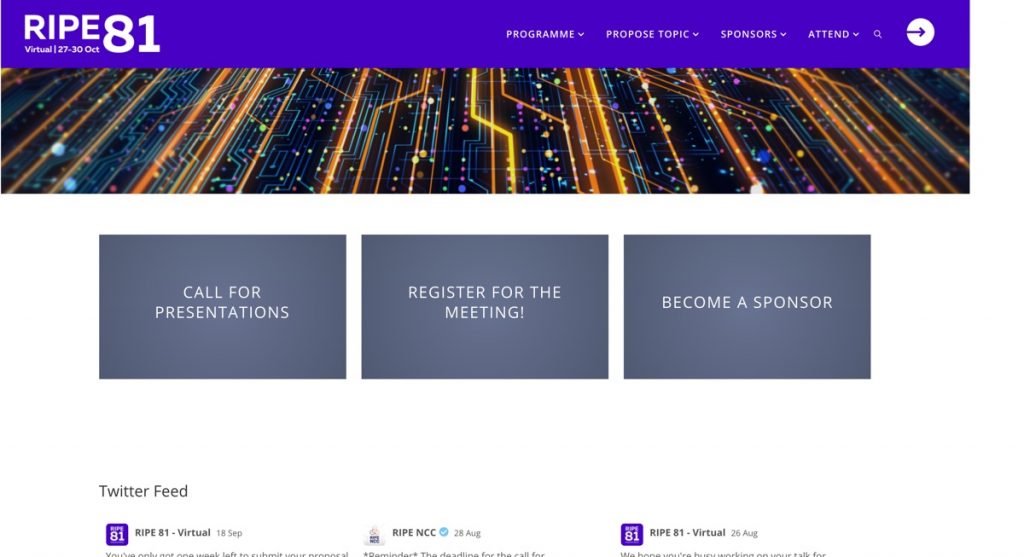 The upcoming RIPE meeting will be held online, which isn't exactly "news" at this stage in 2020!
The event will run from October 27th – 30th and will be using the Meetecho platform.
The event will be free to attend.
Full details including agenda and other details may be found on the official RIPE 81 site.
You'll also be able to follow the event via Twitter using the hashtag RIPE81.