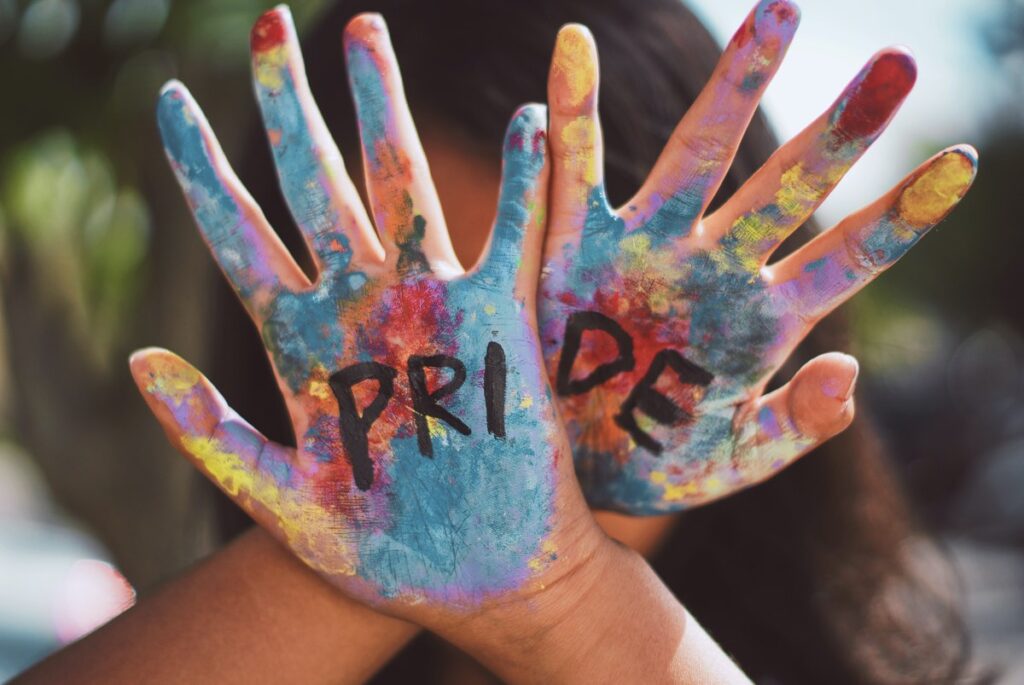 The .gay registry committed to donating to LGBTQ charities when it was launching. The donations are linked to the sale of .gay domain names with 20% of the wholesale revenue being set aside by the registry.
Earlier this week .gay announced that they'd made a donation of $90k to LGBTQ non-profits, which brings their total donation this year to over $124k.
However at the moment .gay only has just over 6400 domains, which makes the donation level seem disproportionately high. It works out at about $20 per domain. Of course this is not a "bad" thing, but it does show that the company is following through on its commitments to give back.
So why is the donation amount so high?
As the .gay team explained to me it's down to a combination of sunrise, EAP and premium domain name sales. As those names would have a higher wholesale price the 20% set aside for donations would logically be higher.
What's also quite interesting is the knock on impact of the registry's approach.
Prior to the domain extensions' public launch several of .gay's registrars also committed to making donations to LGBTQ charities including NameCheap and Blacknight.
Here's the full release:
FOR IMMEDIATE RELEASE: .gay Donates $90,000.00 to LGBTQ Community Organizations GLAAD and CenterLink, Bringing 2020 Giving Total to Over $124,000.00
The .gay (DotGay) domain has just given a $90,000.00 donation to LGBTQ nonprofits, coinciding with global #GivingTuesday celebrations this week, and bringing the total amount raised from new .gay domain registrations so far to $124,440.00 since .gay's launch earlier this year!
All together, these donations represent 20% of every new name registered since .gay opened its doors in various launch phases, culminating in the global public availability in September. The LGBTQ community beneficiaries of these funds are CenterLink and GLAAD.
The .gay domain extension is a virtual pride flag, available to communities, businesses, individuals, and allies to show their support online. Since its public unveiling, .gay has committed to donating 20% of every new .gay registration. This means that .gay is consistently contributing to a safer and more vibrant world for LGBTQ communities, both online and off.
"Among the many milestones in .gay's launch year, I am proudest of these donations," said .gay's CEO Ray King. "This was not an easy year for anyone, and we know that the hardest hit in emergencies are those who are already struggling. It is our goal to support LGBTQ communities both by changing our industry and improving the offline world, and being able to do both at this critical time brings joy to our hearts and purpose to our work."
Not only is .gay the first top-level domain to fund social advocacy in this way, it is also the first domain that has rigorous anti-hate policies to ensure that any anti-LGBTQ content can be easily reported and swiftly taken down. In order to make .gay an uplifting and LGBTQ-centered space, it was important to break the tech industry's unresponsive status quo.
The inaugural .gay beneficiaries are esteemed organizations that have been fighting for LGBTQ safety and acceptance for decades. CenterLink, an umbrella organization for over 250 LGBTQ centers, is a vital partner because they support safe physical spaces that liberate, dignify, and empower LGBTQ lives, love, and families.
"CenterLink is proud to partner with .gay as they launch their campaign to lift up LGBTQ voices and create more gay-friendly spaces on the internet," said Denise Spivak, CEO of CenterLink. ".gay's generous support of CenterLink and the Center Action Network will ensure that those voices are heard as we engage and mobilize LGBTQ people across the country."
It is also an honor for .gay to partner with GLAAD, whose preeminent legacy and continued work is rooted in fighting against misrepresentation and hate in the media.
"The .gay initiative is another critical step in continuing to spread LGBTQ visibility and representation across the internet," said John McCourt, GLAAD's Senior Director of Business Development and Integrated Marketing. "GLAAD's mission is to accelerate acceptance for the LGBTQ community through the media, and the proceeds from our partnership with .gay will enable us to continue this core work, while also supporting local LGBTQ centers, via CenterLink, who provide direct services to our community during this unprecedented time of need."
While the overall number of .gay domain names registered to date isn't huge they've managed to get several very visible and vocal advocates including George Takei who is using the short and memorable George.gay. Other prominent adopters of .gay include brands like Atari, Calvin Klein and, naturally, Grindr.