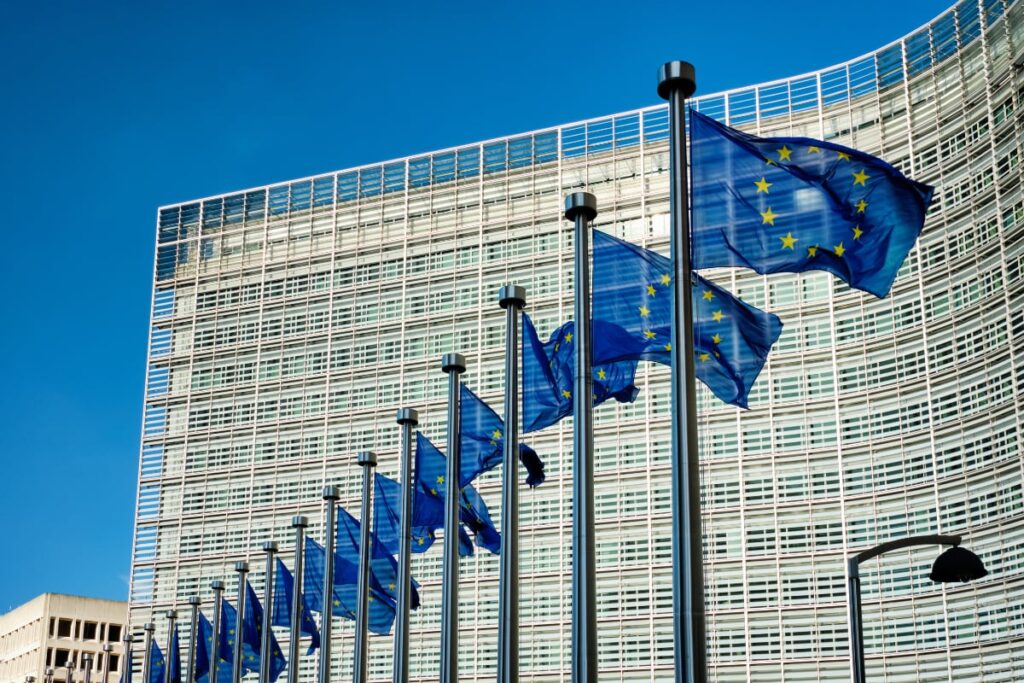 The EU Commission has been forced to cancel its call for tender to run the .eu domain name registry.
The .eu domain name registry is operated under contract for the European Commission and the whole shooting party is governed by a complex hodge podge of European regulations and laws. One could argue that the EC took a very hard line with their treatment of .eu domain holders impacted by Brexit.
A few months ago the EC announced very publicly that they were seeking companies to tender for the .eu contract. While the contract is always subject to a tender process of some kind prior to renewal, under normal circumstances the EC wouldn't have made such a big song and dance about it. Their choice of wording in various communications about the tender was quite pointed. It made it sound like they were intending to replace EURid, or at least put them under a lot of pressure during the contract renewal process.
Now it looks like they've got egg on their face, as the call for tender they issued had a fundamental flaw.
It ignored Brexit.
Yes. Brexit.
The call for tender somehow managed to include the UK as an eligible country for the contract. With the UK no longer part of the EU companies there are NOT eligible to apply. Of course there's nothing stopping somebody from setting up a company or a conglomerate in the EU, but how they managed to "forget" about Brexit is kind of amazing.
Slow clap.
They've now had to cancel the entire tender process, though they're promising to launch it again. When, however, is of course unknown. The current contract between the EC and EURid expires in October 2022, so they'll either have to find a replacement supplier by that date or extend the contract with EURid.
While the .eu domain space is one of the largest country codes its operations are hindered by the European Commission's oversight. Any operator of .eu has restrictions imposed on their business model and has to be a "not for profit", which immediately puts it at a disadvantage compared to commercial operators. That means that the number of potential applicants to run the ccTLD is going to be limited and it's more likely that any potential provider would have existing experience in running domain name registry operations. There's also requirements to offer customer service to registrars (and registrants) in the local languages, as of course the entire thing is all about empowering EU citizens and businesses. All of these factors make the contract a bit of a poison pill.