The latest press release from IEDR covering Q1 of 2012 announces a couple of things:
Q1 2012 registration figures were 12.2% higher than Q4 2011. We previously reported that they'd recorded a 12.9% growth during 2011
There are now more than 175 thousand .ie domain names registered. (As of 12.21 today there are 178949 in total)
There's no actual analysis of the registrations, either by type of registrant or their geographic dispersal, which is unfortunate.
The registrations have been steadily growing over the last few years, but the growth isn't always that linear
If you look at the graphs that IEDR publish this becomes quite apparent (click to enlarge).
When analysed on a per quarter basis (as in the graph below) you can see that it's been quite up and down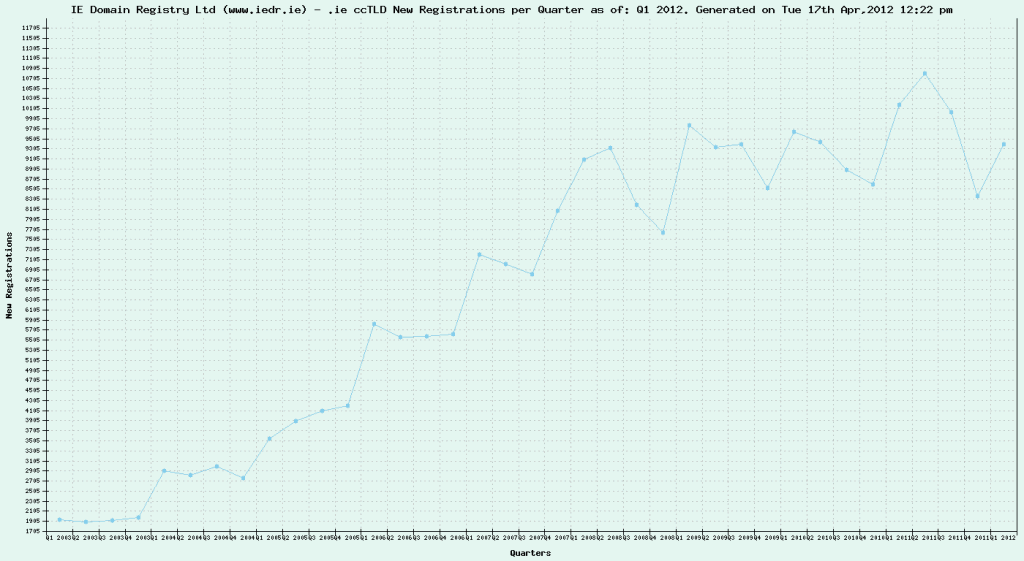 Compare that to the "nicer" overall growth graph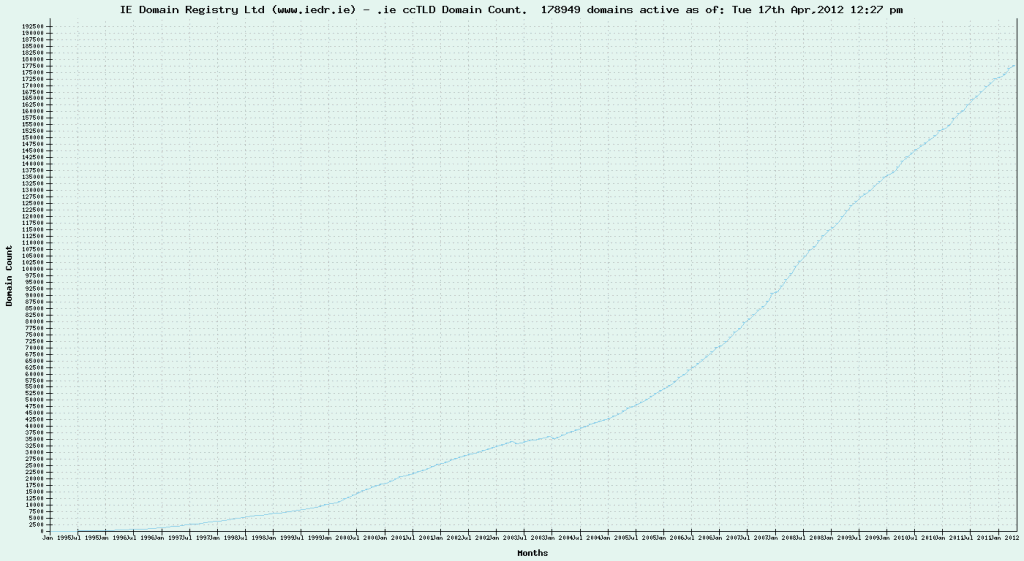 In terms of who is handling the domain registrations the figures aren't made available, though the bulks of new domain registrations generally go through a small number of companies:
Blacknight, Register365 and LetsHost tend to dominate domain registrations and hosting according to the figures released by HosterStats. In the most recent report the Irish hosting market top 5 was as follows:
Blacknight
Register365
Digiweb (they also own Novara)
LetsHost
Hosting365 (which would include possibly some Register365 but is mainly SunGard these days)
Related articles