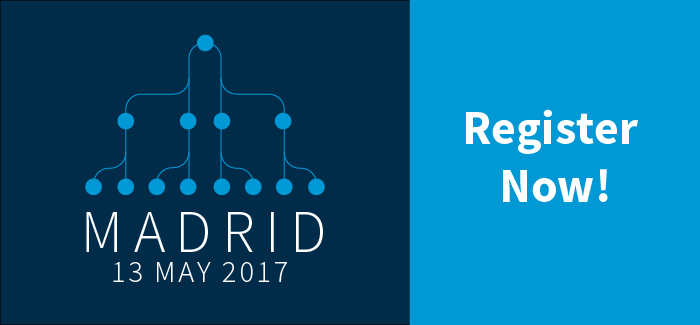 ICANN and a couple of other organisations are taking advantage of venue chosen for the 2017 GDD Summit. ICANN will be holding a "DNS Symposium" in the Hotel NH Collection Madrid Eurobuilding in Madrid on Saturday 13th May.
It's the first time that ICANN organises this type of event. The focus of the event will be the technical types and it is being organised by office of ICANN CTO David Conrad:
ICANN's Office of the CTO hopes to make the ICANN DNS Symposium a regular event for the DNS technical community with changing themes covering different aspects of DNS.  For this initial event, we are focusing on DNS-related activities within ICANN.  There will be presentations relating to DNS research, security, root server operations, IANA and more.  Multiple ICANN departments will present, including the Office of the CTO, DNS Engineering (responsible for L-root operations), PTI/IANA and the Global Domains Division (gTLDs).  Our goal is to be transparent with the community about DNS activities happening at ICANN and solicit feedback and suggestions.
More information including registration on the ICANN site.
A couple of other organisations are also using the venue for events: