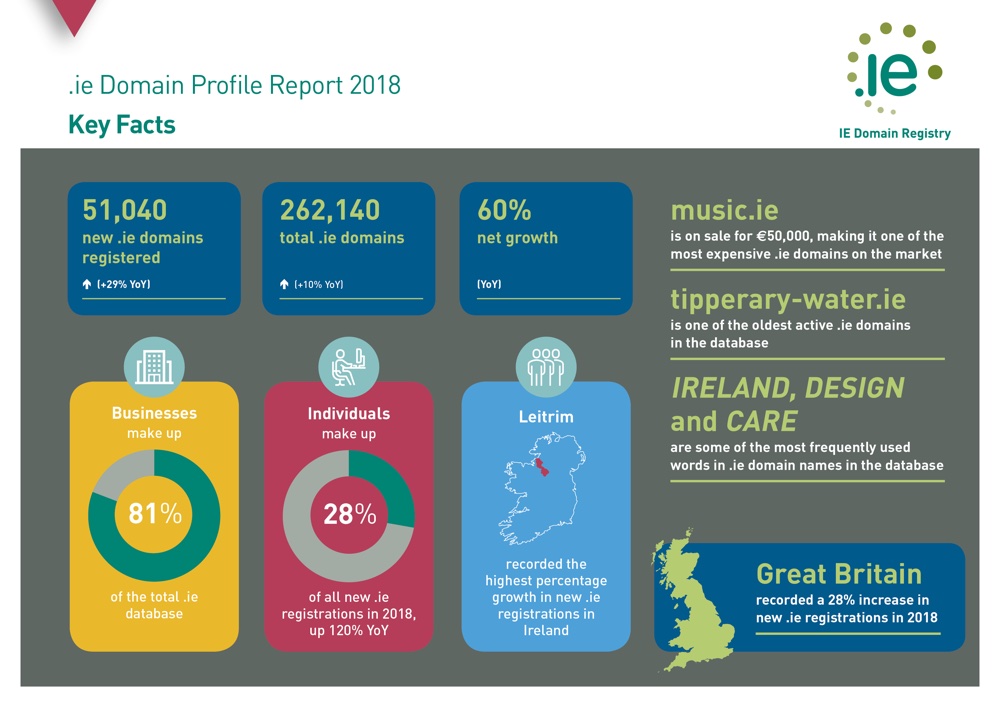 2018 was a good year for .ie domain registrations. According to the latest report from the IEDR IE domain volumes were up nearly 30% during 2018.
Here are a few key takeaways from the latest report:
51,040 new .ie domains registered in 2018, up +29% on 2017
total .ie database increased to 262,140, up +10%
28% of all new .ie registrations in 2018 were by individuals
'Ireland', 'design' and 'care' are some of the most frequently used words in .ie domain names in the database
New .ie registrations from Great Britain increased by +28% in 2018
81% of all .ie domains in the total database are owned by businesses or the self-employed
Dublin registered the lion's share of new .ie domains in 2018 (20,353, or 43%), followed by Cork and Galway
Some .ie domains command a high price: music.ie, baby.ie, creation.ie, files.ie, and internet.ie are all for sale for €50,000
The full report is available on the IEDR website here.