The latest report from the Irish Communications regulator (Comreg) includes a nice little graphic that sums up the highlights of their latest report on the Irish market: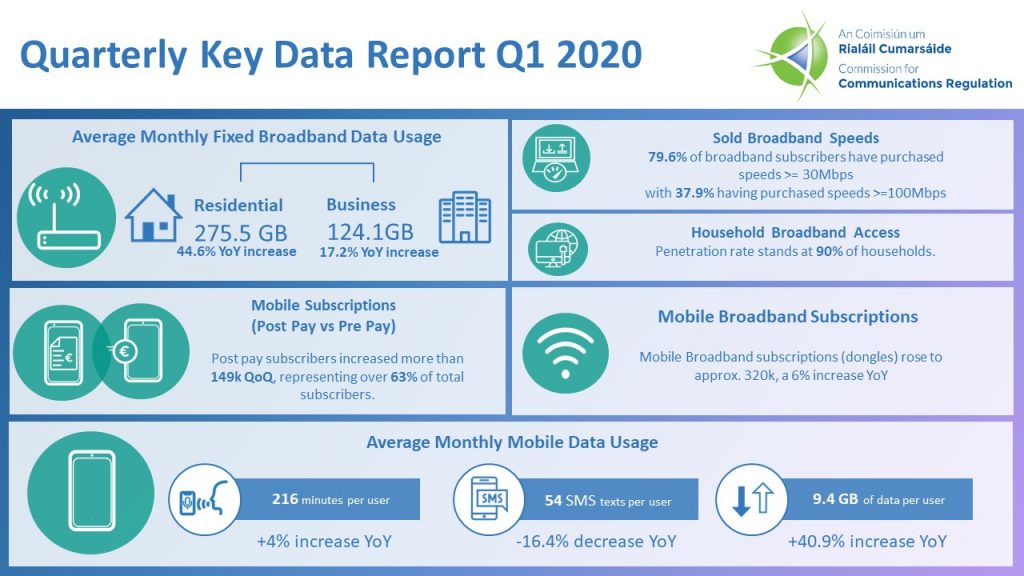 The report is for Q1 2020, so it only captures part of Ireland's "lockdown" which many people and companies started doing voluntarily from around the 12th of March 2020.
Even without the data for the lockdown period it's interesting to see how much we're all using our 'net connections.
Also the shift away from SMS to data driven alternatives like WhatsApp, Messenger, Signal etc is fascinating. I know I personally only send one or two SMS per month these days (if that) though I still receive quite a few from various services I'm subscribed to.
I'd predict that the report for Q2 will show some very different results and that business usage will have dropped significantly over the time period.