The .cl domain name registry for Chile recently hit a milestone. There are now over 700 thousand .cl domain names registered. (At time of writing 700338).
According to a release from the registry, the milestone was reached on 11th March 2021.
The .cl domain name has been around since 1987. They've been tracking and publishing stats on their registrations from the beginning, so you can geek out on them if you really want.
The .cl registry hit 100k registrations back in 2004 and broke the 1/2 million mark 12 years later in 2016.
In common with many other domain name registries there's been a marked increase in registrations over the last 12 months: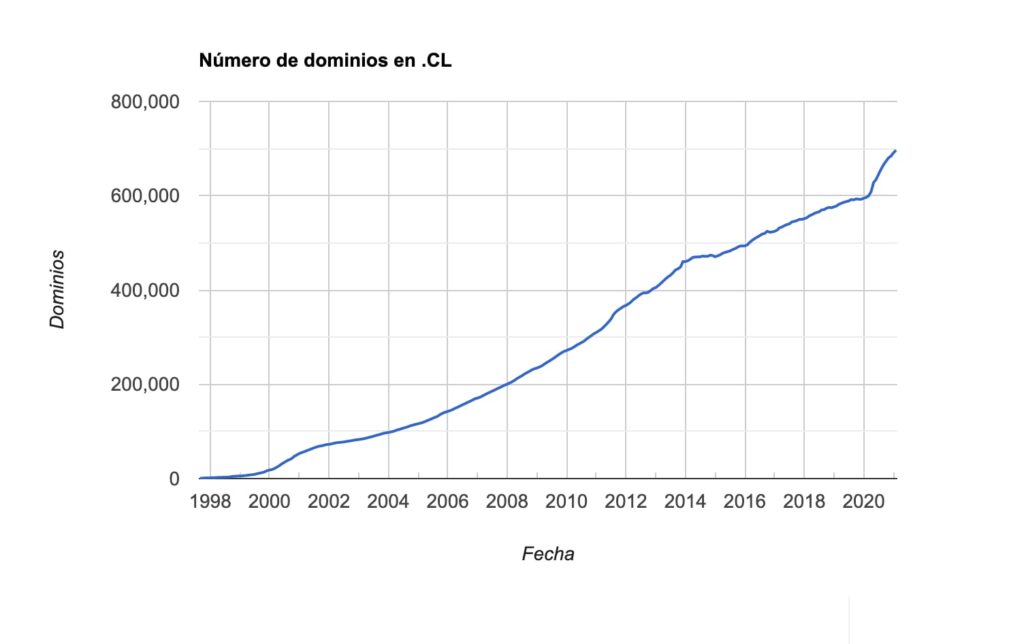 You can see the upswing there for 2020 very clearly.
The .cl registry started offering a basic URL forwarding service back in May last year which might have contributed to the upswing in registrations, as registrants would be able to point their .cl domain name to a social media profile such as Instagram or Facebook.
At this time of the year several of the country code registries are issuing reports on 2020, so there's a lot of interesting data around. Will the registration growth of the last 12 months continue? What about renewals? It'll be interesting to watch this play out over the next while.