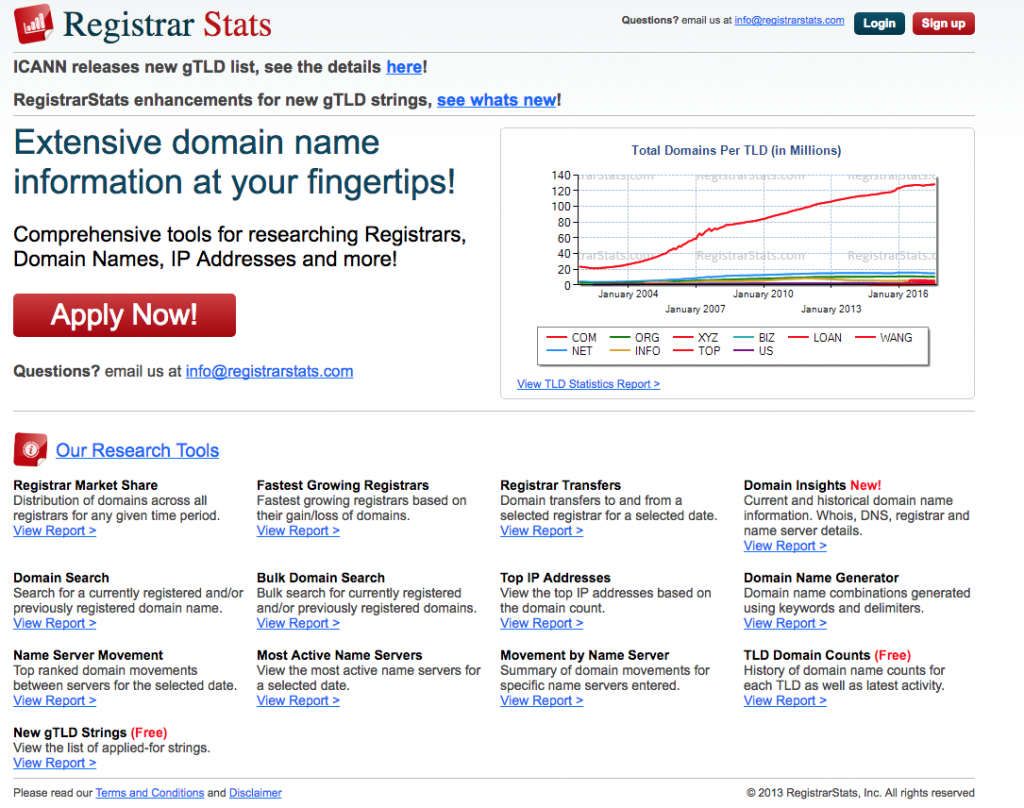 RegistrarStats has been around for years. It was one of the better sources of information about domain registry market share, trends and, of course, statistics on registrars. It was. It hasn't been for quite some time.
When the site was first made available most, if not all, of the data was available for free. If my memory serves me well the site also offered custom reports, but at a premium.
At some point 6 or 7 years ago eNom, who owned the site, decided to put most of the resources behind a paywall. If you wanted access to the data you'd have to pay. I'm not sure what the exact pricing details were for the plans and what you got with each one, but I do know that it cost at least $500 a month. While that might not be a huge amount of money for a larger company it would definitely have been out of reach of many smaller ones. Verisign and CENTR both make available pretty good market overview reports, while many of the registries themselves offer quite a lot of data both to the public and to their registrars.
In the years since then several other sites and services have sprung up to serve the needs of data hungry industry insiders. And now the new owners of RegistrarStats have decided that it's time to shutter the service completely.
RegistrarStats will cease operations on February 19th 2018. According to an email from the site's new owners, Donuts, that was sent out earlier this evening the  "decision to close the site was due to dwindling interest and usage in the website service over the past several years".
As Andrew notes, the copyright notice on the main page hasn't been updated since 2013.