CENTR has published the 2018 Q4 edition of their global domain statistics. The report, which is available both as a static document as well as an interactive page, is available here.
Overall domain name volumes globally continue to grow, but that growth has slowed. In the European ccTLD space there's been a decline in growth trends, though the growth continues for now.
CENTR posits that slowdown in growth could be due to a number of factors including market saturation and social media.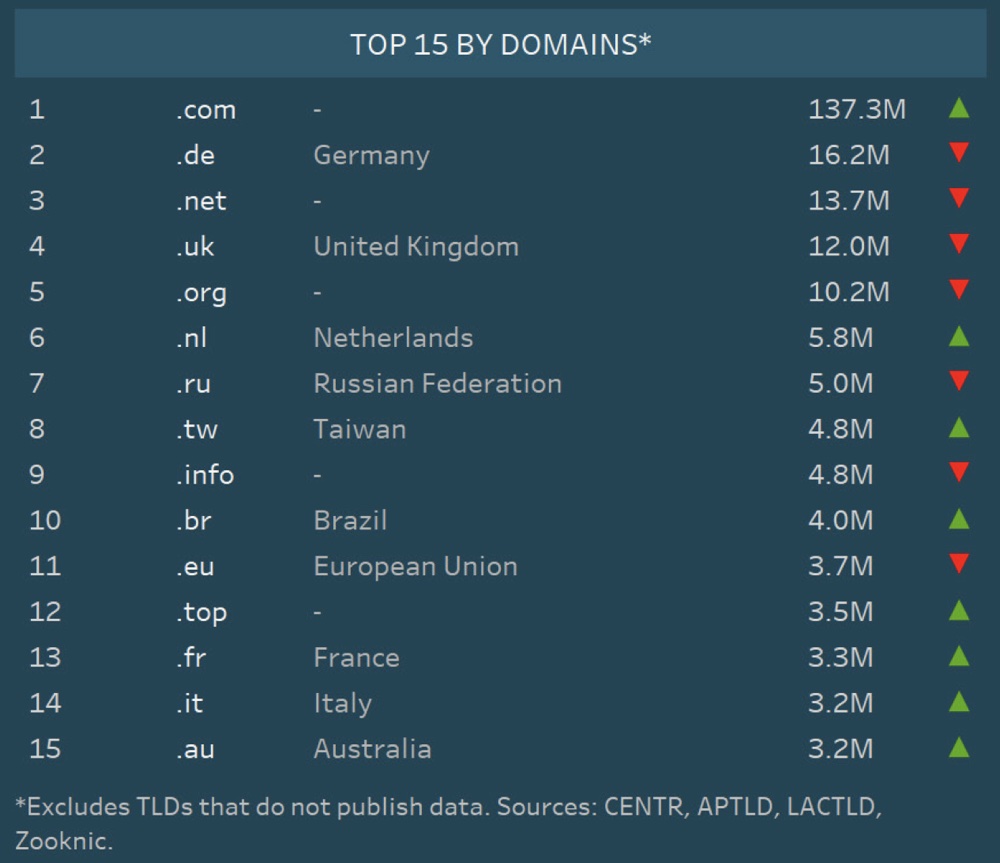 The gap between .com and everything else is staggering!
Full details of the report here.