It's 2019, so any political party that wants to reach the electorate is going to have a digital footprint of some kind. The bigger and better organised parties will invest heavily in a full digital strategy. This is not new.
What's also not new is politicians, lobbyists and political activists setting up various websites that use domains that are a little misleading. Over the past couple of weeks I've come across a few interesting examples of domains being used both by the political parties and activists campaigning around the hot topics.
A few days ago the UK Conservative party (aka The Tories) rebranded their press office's Twitter account to be a "fact checker" during a televised debate. A move that was widely condemned.
That didn't use a specific domain name, but the Tories have also setup the rather misleading site labourmanifesto.co.uk which takes aim at the Labour party's manifesto for the election.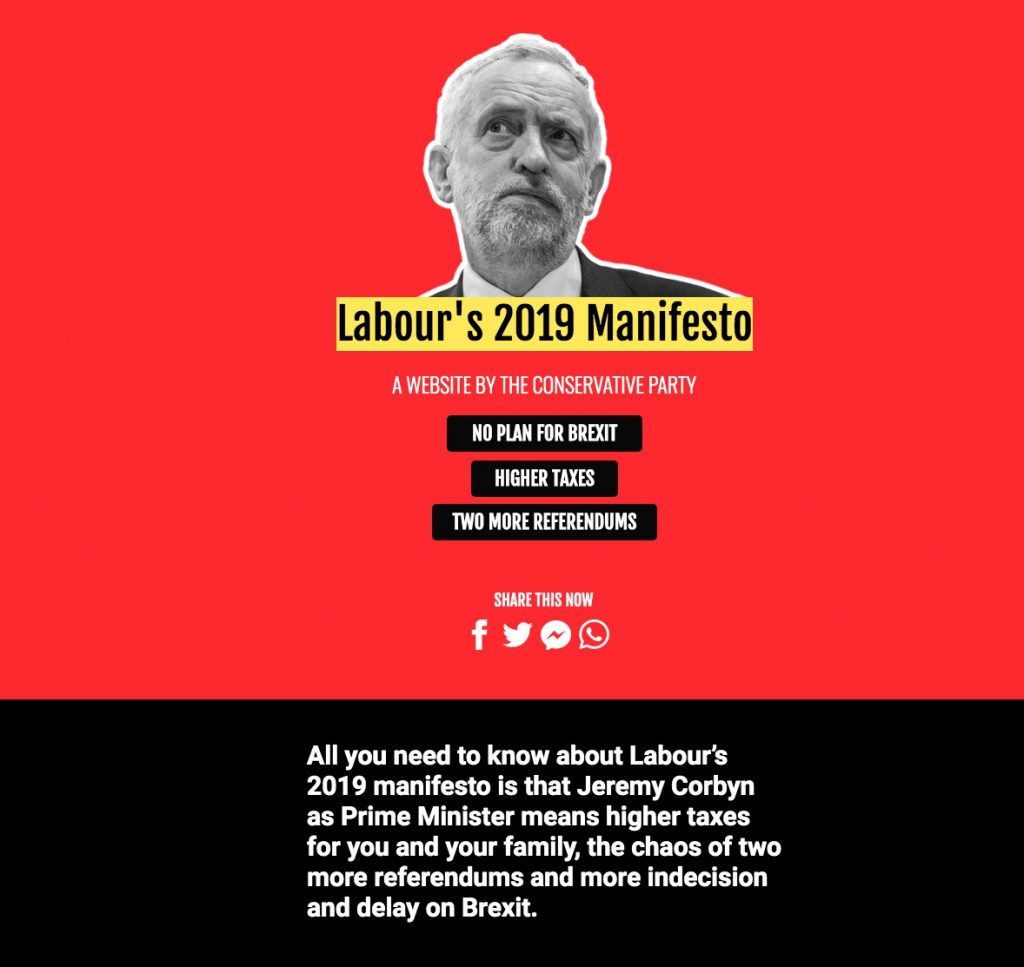 Somebody else, who doesn't appear to be directly linked with any of the UK's mainstream parties has setup a site using theToryManifesto.com. It's very clearly parody: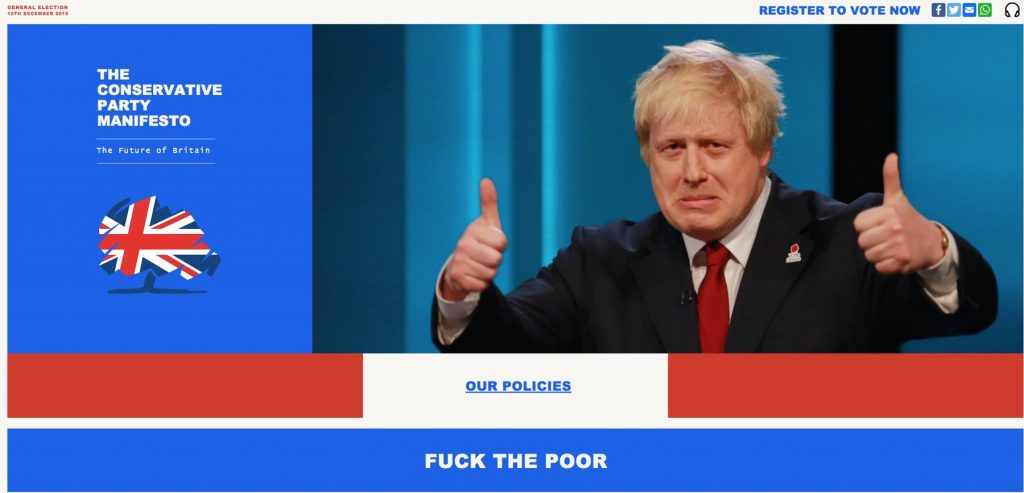 The "policies" are a pretty clear message that the website operator isn't a fan of Tories!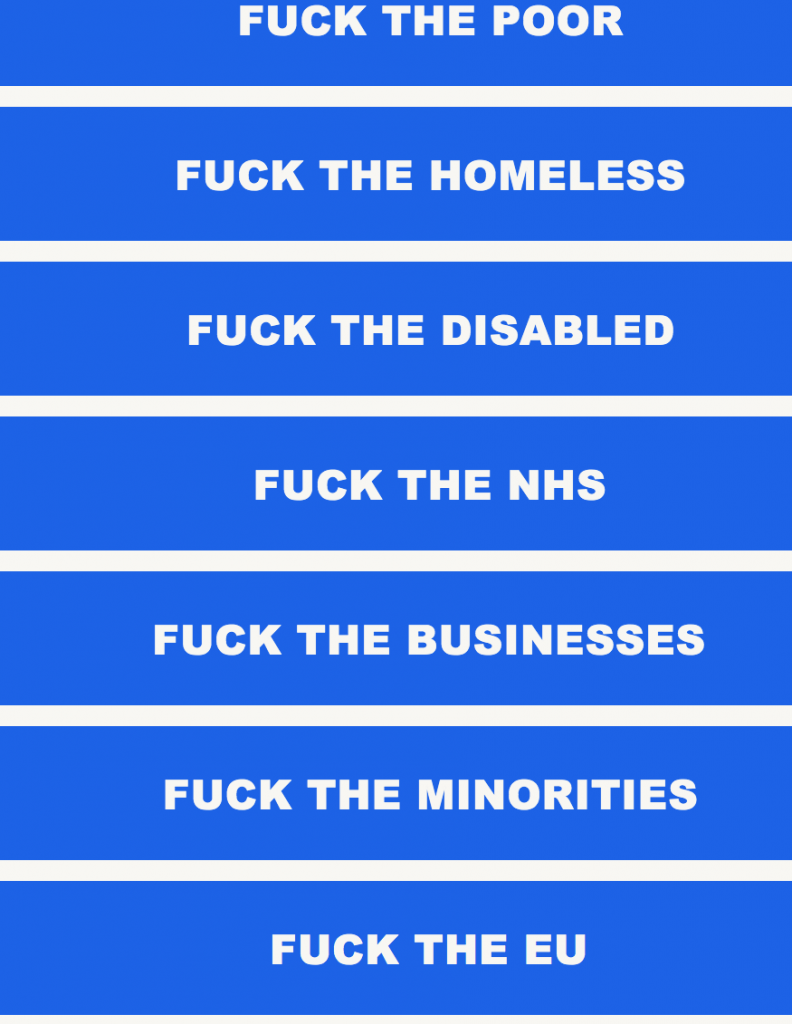 The site does, however, link to the online voter registration citizen for the elections, as well as providing a rather eclectic spotify playlist.
Another site was setup months ago well before the announcement of this upcoming election was made TheBrexitParty.com
The site was setup by the guys at Led by Donkeys who have been campaigning against Brexit.
A few months ago Nigel Farage announced the formation of The Brexit Party, but whoever is in charge of their digital strategy didn't register the very obvious .com domain name, so someone else did.
In the last few days Farage's legal representatives have gone after the website citing EU law, which is, of course, rather ironic. The guys behind Led by Donkeys have, of course, updated the site and published the legal threats.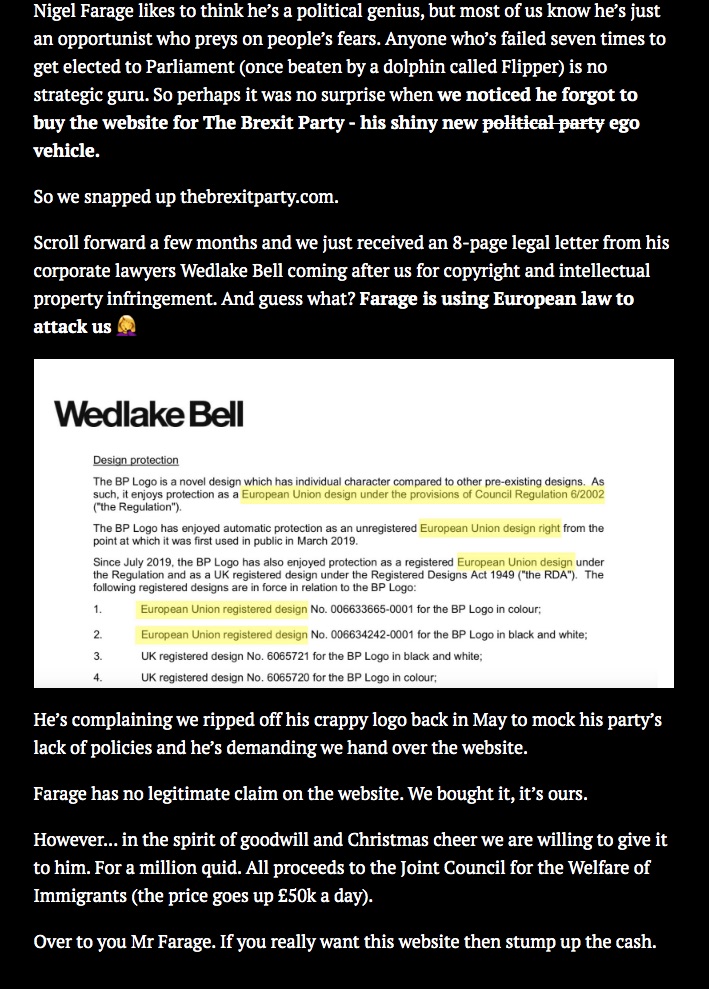 The text reads:
Nigel Farage likes to think he's a political genius, but most of us know he's just an opportunist who preys on people's fears. Anyone who's failed seven times to get elected to Parliament (once beaten by a dolphin called Flipper) is no strategic guru. So perhaps it was no surprise when we noticed he forgot to buy the website for The Brexit Party – his shiny new political party ego vehicle.
So we snapped up thebrexitparty.com.
Scroll forward a few months and we just received an 8-page legal letter from his corporate lawyers Wedlake Bell coming after us for copyright and intellectual property infringement. And guess what? Farage is using European law to attack us 🤦‍♀️
He's complaining we ripped off his crappy logo back in May to mock his party's lack of policies and he's demanding we hand over the website.
Farage has no legitimate claim on the website. We bought it, it's ours.
However… in the spirit of goodwill and Christmas cheer we are willing to give it to him. For a million quid. All proceeds to the Joint Council for the Welfare of Immigrants (the price goes up £50k a day).
Over to you Mr Farage. If you really want this website then stump up the cash.
It'd be interesting to see if Farage would prevail in court or in a domain dispute. But it's unlikely that either could be completed before the December election.
If you've come across any other "interesting" uses of domains in the UK elections let me know via the comments.