Under the terms of the 2013 Registrar Accreditation Agreement registrars are obliged to conduct email verification both on new domain registrations and if there are any changes made to a domain's registration details.
For those of us in the industry we suspected and feared that the changes could and would lead to issues and headaches. And it looks like it's already happened ..
I'm not sure if this is the first "high profile" site to be taken offline due to the new ICANN contract, but it's the first I've been made aware of.
Fixtures365.com is operated by BSkyB and is / was a fairly popular sports site.
The site is owned by 365 Media Group which was acquired by Sky a few years ago.
It used to look like this (via Archive.org) :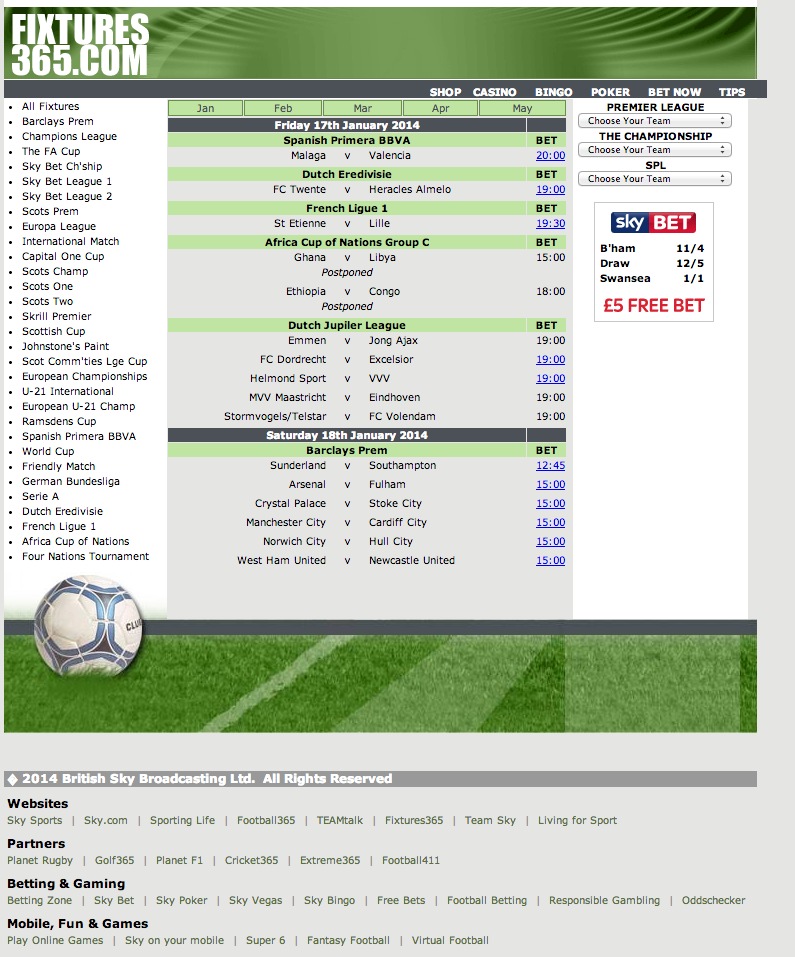 Now visitors are being greeted by this: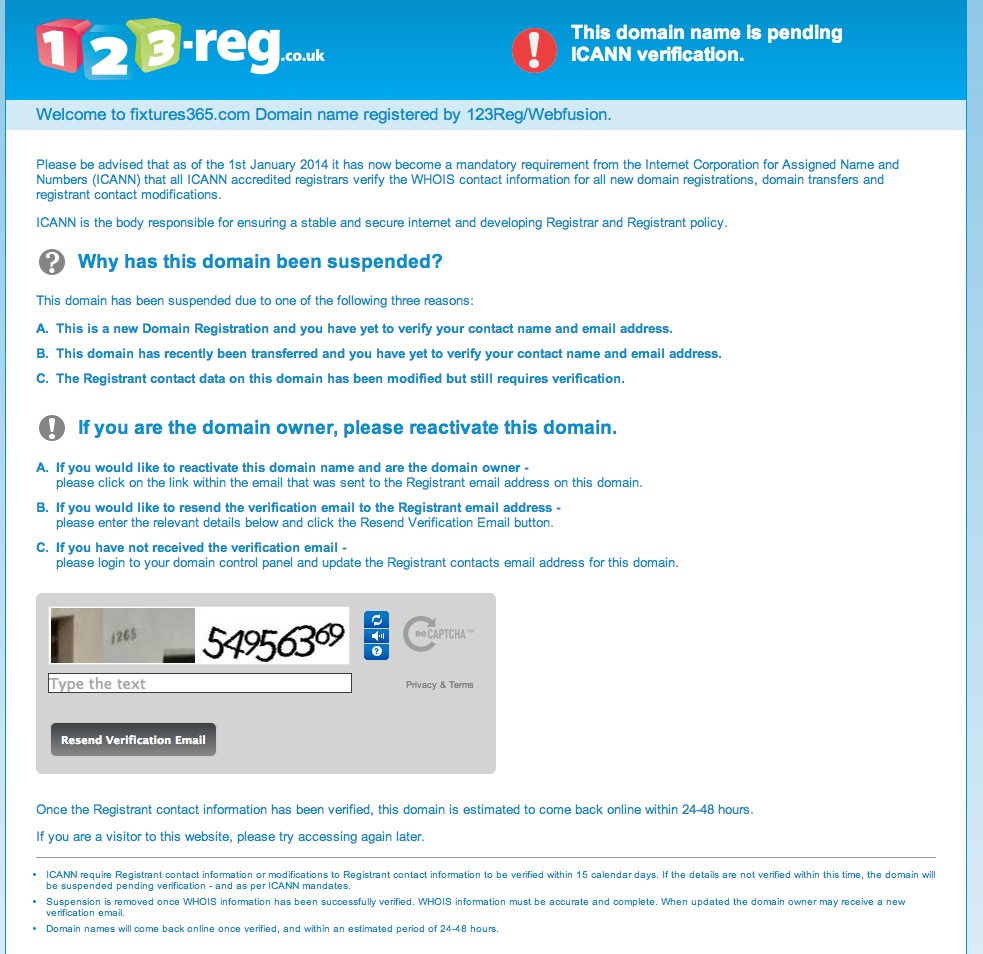 (Hat tip to Chris)
For the curious, the nameservers have clearly been switched to:
Name Server: ns1.domainhasexpired.com
Name Server: ns2.domainhasexpired.com
Update 2355
The domain apparently is now "verified" and the nameservers have been switched back to "live" ones:
Name Server: ns.123-reg.co.uk
Name Server: ns2.123-reg.co.uk
and the landing page has updated to this: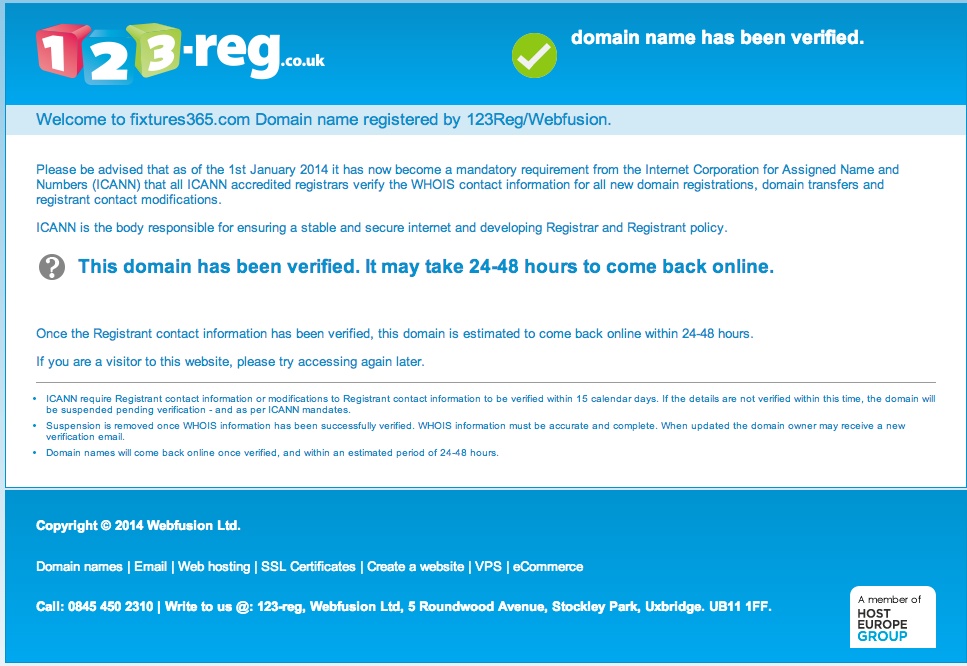 Depending on how ISPs' DNS resolvers etc., are configured it could several hours before the actual website is viewable by most users of the internet.
Will there be fall out from this?
It'll be interesting to see..
Is this the last case we'll come across?
Doubtful.
Maybe the next one will be higher profile..
Related articles